Kpop group SHINee member Key's first mini-album, 'BAD LOVE,' finally takes off its veil on September 27th.
This is Key's solo album, released after about two years and six months since his solo debut. It is a complete album that captures both the unique sense of Key and his musical style. So, it has gained hot interest from fans, even before its release.
Here is the question and answer with SHINee member Key about the first mini-album, 'BAD LOVE.'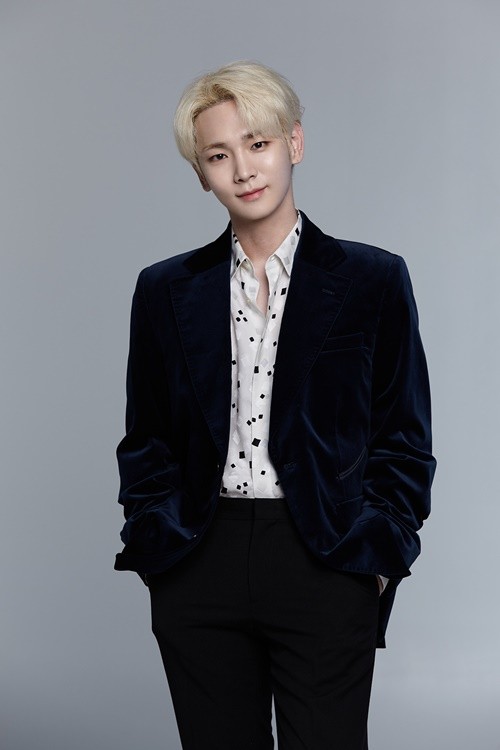 Q. As it's your first solo album in two and a half year, and I think it'll feel new. How do you feel about your comeback?
"It's an album that comes out after a long time, so I put a lot of effort into it. I hope it's an album that will satisfy many people."
Q.Could you introduce this album in one keyword? What is it, and why?
"'KEY.' It's full of what kind of taste I had and what kind of music I wanted to introduce to."
Q. You put your heart and soul into this album by actively participating in concepts, styling, and music videos. But, if you were to rate your satisfaction with the album? What ideas and suggestions did you give?
"I can't make a perfect album in every way, but I'm happy with that because my involvement in all areas is relatively high. 'Retro Space' concept jacket shooting, costumes, and music videos of the title song 'BAD LOVE' are the result of our meetings based on my ideas."
Q. I heard that the title song 'BAD LOVE' was a song that Kenzie wrote for Key. But, what did you talk about? Is there a recording episode?
"I told Kenzie the various elements of the music I wanted to do. I worked on it after revising it several times while telling her in detail about the direction and melody of the lyrics I wanted. 'BAD LOVE' is the longest song I've ever recorded."
Q. What did you pay attention to in the 'BAD LOVE' performance?
"Everyone agreed to create an intense performance, and it actually seems to have turned out so well. The climax part of a song reflects my idea that the performance should be the simplest."
Q. What should we focus on in the 'BAD LOVE' music video?
"I expressed how the inner world of the protagonist in the song 'BAD LOVE' changes with the transition of the music video set, so I hope you can focus on that."
Q. You wrote the lyrics of the songs 'Saturday Night' and "Eighteen (End of My World),' how did you work on them?
"As soon as I heard 'Saturday Night,' I wrote the lyrics like a novel, wondering what it would be like to go through a breakup during the COVID-19 period. I expressed it through an online party to get out of the hard feelings, but it doesn't get better easily. In 'Eighteen (End of My World),' I wrote what I wanted to tell myself at the age of 18 as if I were writing a letter."
Q. Why was the song "Hate that…" pre-released? How did you come to be with Taeyeon, and how it feels to work with her?
"'Hate that… 'seems to take longer than I thought to work on the album. So, I prepared it like a surprise because I had to show something to the fans who are waiting. I asked Taeyeon to feature in the song and worked on it."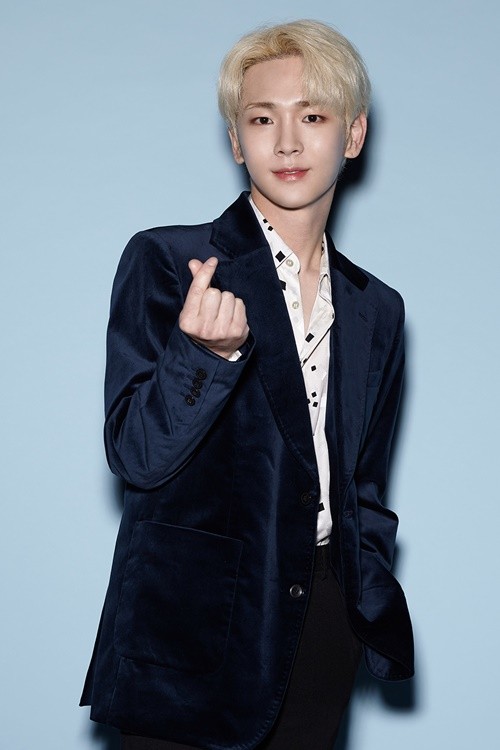 Q. Following 'Imagine,' included in your first full-length album, this album also contains an English song, 'Helium.' Why are you presenting an English song??
"If there were songs in English, it would be easy for global fans to listen to and sing along."
Q. It's been a while since you had a solo concert on Beyond LIVE. What did you pay special attention to?
"We prepared a lot of new songs (in the setlist) because another album was released after the pre-release song. I think you'll be curious about the performance. In addition to the title song 'BAD LOVE,' we've also prepared many performances for B-side tracks such as 'Yellow Tape,' 'Helium,' 'Saturday Night,' and 'Eighteen (End of My World).'
Q. You attracted attention as an 'ending fairy' on music shows. But, can we look forward to your solo activities this time?
"It's a lot of pressure… (laughs)."
Q. What achievements or goals do you want to achieve with this album?
"It's the most enthusiastic album I've ever produced. So, the more people who enjoy it, the more proud I'll be."
Q. Finally, say something to your fans.
"Thank you for patiently waiting. It's an album that I worked hard on, so I think it'd be good as you need it."
Read More About: BIGBANG Taeyang & Hyorin Min, Confirmed To Be Expecting Their First Child
2021 kpop news
,
2021 kpop news updates
,
2021 kpop updates
,
2021 news kpop
,
BTS News
,
key shinee
,
key_hate that
,
Korean celeb news
,
KPOP
,
Kpop 2021
,
Kpop artist
,
Kpop artists
,
kpop celebrity news
,
Kpop idols
,
Kpop latest news
,
Kpop news
,
Kpop recent news
,
Kpop trend
,
Kpop trending
,
KPop trending news
,
Kpop trending now
,
KPOP2021
,
Kpopall
,
KPOPIDA
,
KPOPNEWS
,
Kpopnews 2021
,
Kpopnews2021
,
latest kpop news
,
recent kpop news
,
SHINee
,
SHINEE KEY
,
shinee kpop
,
shinee news
,
SHINee_Comeback
,
shinee_key
,
Taeyeon x Shinee Key
,
Trending
,
trending 2021
,
trending kpop
,
Trending Kpop news
,
trending kpop update
,
trending news
,
trending update kpop