SHINee held their first online concert through 'Beyond LIVE' on the 4th.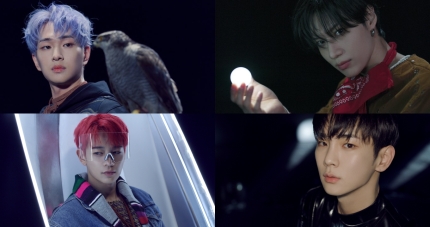 SHINee held the 'Beyond LIVE-SHINee: SHINee WORLD' through Naver V LIVE's Beyond LIVE channel at 3 pm on the 4th. They attracted fans around the world through their unique music and performance.
This is their first online concert after 3 years since 'SHINee WORLD THE BEST 2018: FROM NOW ON,' held in Japan in February 2018. The group's first online concert received hot responses from music fans.
SHINee performed their hit songs released from their debut to the present. They presented songs from their 7th regular album, 'I Really Want You,' 'Attention,' and 'Kiss Kiss.' Also, they performed the title song, 'Atlantis,' which is the title track of their 7th repackage album, set to release on the 12th. This new album release boosts the expectations of fans.
In addition, on that day's performance, they use the multi-cam function for some of their performance. They provided various screens, from the angle that took a full shot of the stage to each member's angle. There are extensive AR and XR effects and colorful 3D graphics, providing a rich view for fans.
Earlier, SHINee held a comeback countdown on February 22nd at 5 pm, an hour before the release of their 7th repackage album.
2021 kpop news
,
2021 kpop news updates
,
2021 kpop updates
,
2021 updates on kpop
,
KPOP
,
Kpop 2021
,
Kpop artist
,
Kpop artists
,
Kpop boy group
,
Kpop idols
,
Kpop news
,
Kpop trending
,
KPop trending news
,
Kpop_SHINee
,
KPOP2021
,
KPOPIDA
,
KPOPNEWS
,
Kpopnews 2021
,
Kpopnews2021
,
Kpopstars
,
SHINee
,
shinee kpop
,
SHINee Vlive
,
SHINee_Comeback
,
Trending
,
trending kpop nes
,
Trending Kpop news
,
trending news