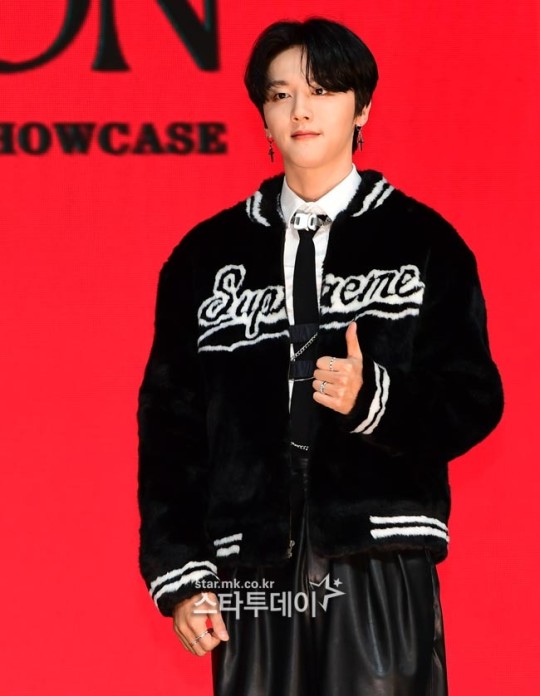 Kpop group SF9 members Inseong and Youngbin revealed that there's nothing confirmed yet regarding their enlistment in the military. SF9 (Youngbin, Inseong, Jaeyoon, Dawon, Rowoon, Zuho, Taeyang, Hwiyoung, Chanhee) held a showcase to celebrate the release of their 10th mini-album 'RUMINATION' at Yes24 Live Hall in Gwangjin-gu, Seoul at 4 pm on November 22.
For this album, all SF9 members participated in the work of all the songs. Mainly, Youngbin and Inseong sang the duet song 'On And On,' attracting attention. Inseong said, "Youngbin and I participated in 'On And On.' In terms of timing, we wanted to give a message to those who like us. If you listen to the song, you will know what we are trying to convey."
When asked if they prepared the song with the military service in mind, Youngbin said, "We will do our best to fulfill the obligations given to us. Nothing has been specifically planned yet, so if it is confirmed, I will fulfill my responsibility and my duty."
Meanwhile, the title song 'Trauma' features Kpop group SF9 moving to a new level without being trapped in trauma. Along with the story of the movie-like mood, the performance with SF9's seductive sexiness will once again captivate the public. They will release the album at 6 pm today, November 22.
Read More About: Girls' Generation Sunny Sings 'Let Me Be Your Knight' OST Part.2
2021 kpop news
,
2021 kpop news updates
,
2021 news kpop
,
best kpop news site
,
chanhee sf9
,
daily kpop news
,
Korean celeb news
,
KPOP
,
Kpop 2021
,
Kpop artist
,
Kpop artists
,
kpop celebrity news
,
kpop daily news
,
KPOP GROUP SF9
,
Kpop idols
,
Kpop latest news
,
Kpop news
,
Kpop news articles
,
kpop news update
,
Kpop recent news
,
kpop sf9
,
Kpop trend
,
Kpop trending
,
KPop trending news
,
Kpop trending now
,
KPOP2021
,
KPOPIDA
,
KPOPNEWS
,
Kpopnews 2021
,
latest kpop news
,
recent kpop news
,
sf9
,
sf9 kpop
,
SF9 members
,
sf9 news
,
SF9 photo essay
,
SF9_Chanhee
,
SF9_Dawon
,
sf9_hwiyoung
,
SF9_Inseong
,
SF9_Jaeyoon
,
SF9_Kpop
,
sf9_rowoon
,
SF9_Taeyang
,
sf9_turn over
,
SF9_Youngbin
,
SF9_Zuho
,
Trending
,
trending 2021
,
trending kpop
,
Trending Kpop news
,
trending kpop update
,
trending news
,
trending update kpop