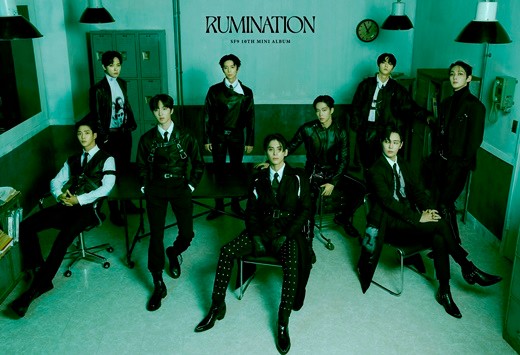 Kpop group SF9 showed off their new album jacket poster for the first time and showed off their best-in-class charm. On November 10, FNC Entertainment released the jacket poster for the 'Scar Version' of the 10th mini-album 'RUMINATION' through SF9's official social media.

In the 'Scar Version' jacket poster, the chic appearance of the SF9 members immediately catches the eye of the fans. In the background of the cold interrogation room, the members wore black outfits with their own individuality. They captured the moments of scars after a breakup with various charms. The members' firm expressions and longing for something raise expectations for the album's concept.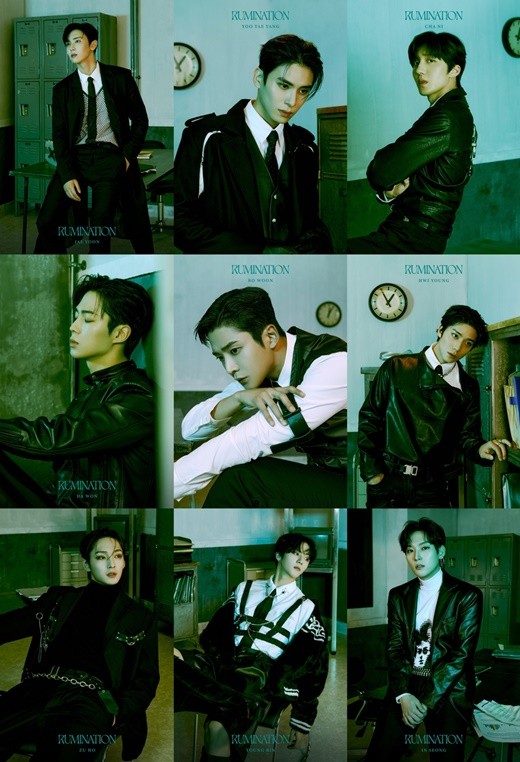 In fact, SF9's 10th mini-album 'RUMINATION,' which they will release on November 22, is a prequel to the '9lory' worldview. It contains the history of all SF9 members scattered in the real world. So, in this album, SF9 will heal each other's wounds and move forward as one by gathering together the nine memory fragments.
Following the 'Scar Version' jacket poster, they will release different versions of the jacket poster sequentially on November 11 and 12. Then, Kpop group SF9 will open promotional content consecutively through their official social media channel.
Read More About: Wiz Khalifa x Jay Park's Collaboration Song To Be Released On Nov. 18
2021 kpop news
,
2021 kpop news updates
,
2021 kpop updates
,
2021 news kpop
,
best kpop news site
,
chanhee sf9
,
daily kpop news
,
Korean celeb news
,
KPOP
,
Kpop 2021
,
Kpop artist
,
Kpop artists
,
kpop celebrity news
,
kpop daily news
,
KPOP GROUP SF9
,
Kpop idols
,
Kpop latest news
,
Kpop news
,
kpop news update
,
Kpop recent news
,
kpop sf9
,
Kpop trend
,
Kpop trending
,
KPop trending news
,
Kpop trending now
,
kpop trending update
,
KPOP2021
,
Kpopall
,
KPOPIDA
,
KPOPNEWS
,
Kpopnews 2021
,
Kpopnews2021
,
latest kpop news
,
recent kpop news
,
sf9
,
sf9 kpop
,
SF9 members
,
sf9 news
,
SF9 photo essay
,
SF9_Chanhee
,
SF9_Dawon
,
sf9_hwiyoung
,
SF9_Inseong
,
SF9_Jaeyoon
,
SF9_Kpop
,
sf9_rowoon
,
SF9_Taeyang
,
sf9_turn over
,
SF9_Youngbin
,
SF9_Zuho
,
Trending
,
trending 2021
,
trending kpop
,
Trending Kpop news
,
trending kpop update
,
trending news
,
trending update kpop