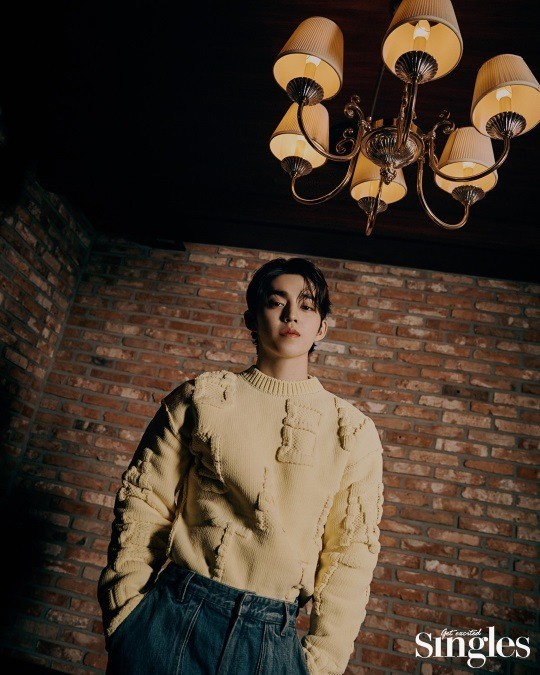 A lifestyle magazine has released a pictorial with S.Coups, the leader of the Kpop group SEVENTEEN, who makes new achievements every year by sweeping the global market beyond Korea with attractive music and trendy performances.
In this pictorial, S.Coups overwhelmed viewers' eyes with a more mature atmosphere and exciting looks.
S.Coups perfectly pulled off his soft knitwear to a chic suit, revealing the aspect of a pictorial master. He is posing naturally to complete the perfect pictorial cut. In addition, those who watched with a warm appearance shining in black and white photos could not take their eyes off for a moment.
Meanwhile, Kpop group SEVENTEEN became the first Kpop act selected as an 'MTV PUSH' artist. The group is writing a new history and will surely continue its nonstop moves this year. They will present various activities in the future.
S.Coups' pictorial, which made everyone fall in love with a deeper atmosphere, will be out on the March edition of Singles and the Singles website.
You Might Also Like:
best Kpop girl group
,
best kpop news site
,
best kpopstar
,
breaking news kpop
,
daily kpop news
,
DK
,
Fandom
,
Hoshi
,
Korean celeb news
,
Korean singer
,
Korean singer songwriter
,
KPOP
,
Kpop album
,
Kpop beauty routine
,
Kpop boy group
,
kpop celebrity news
,
Kpop chart and news
,
Kpop colllaboration
,
KPOP comeback
,
Kpop current news
,
kpop daily news
,
Kpop fashion
,
Kpop girls group
,
kpop group SEVENTEEN
,
Kpop idols
,
Kpop issues
,
Kpop latest news
,
Kpop music chart
,
Kpop news
,
Kpop news articles
,
Kpop news sites
,
kpop news update
,
Kpop recent news
,
kpop seventeen
,
Kpop skin care routine
,
Kpop skincare routine
,
KPop trending news
,
KPOPNEWS
,
ready to love
,
Seungkwan
,
Seventeen
,
SEVENTEEN members
,
South Korean singer songwriter
,
the best kpop girl group
,
the best kpop girl group of 2021
,
the best kpop group of 2021
,
the top kpop group
,
top kpop boy group
,
top kpop girl group
,
Vernon
,
Wonwoo
,
Woozi