SEVENTEEN 'Ready to love' MV teaser released.
Comeback on June 18th.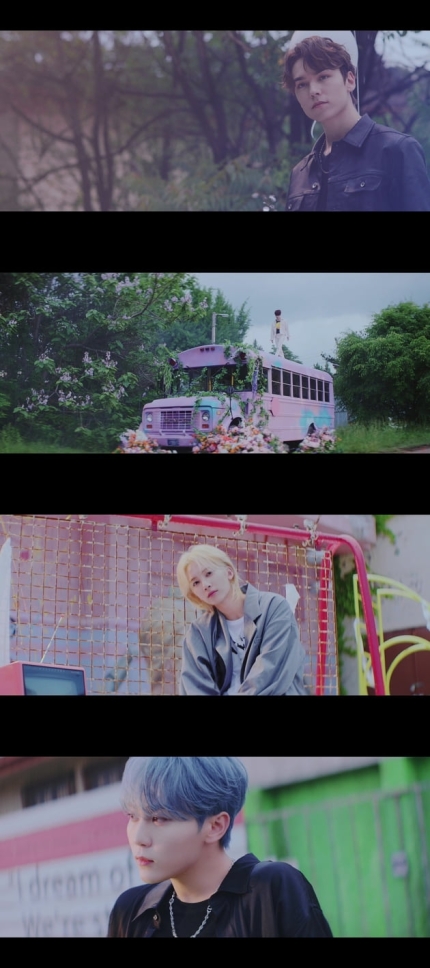 The 'Ready To Love' music video teaser of the group SEVENTEEN (S.Coups, Jeonghan, Joshua, Junhui, Hoshi, Wonwoo, Woozi, DK, Mingyu, Seungkwan, Vernon, Dino, The8) has been released.
Pledis Entertainment first released the music video teaser for the title song 'Ready To Love' of SEVENTEEN's 8th mini-album 'Your Choice.'
They released it through their official social media channel on June 16th.
In the released video, it starts with Joshua looking at the scattered petals with moist eyes. Then, Wonwoo, Mingyu, and Hoshi stand under the pouring sunlight. And, S.Coups, DK, Junhui, Vernon, and Dino are walking in their respective spaces. The8, Jeonghan, Woozi, and Seungkwan adds a unique mood through their in-depth gaze. The various aspects of the members are attracting attention.
Particularly, the maturity that SEVENTEEN unleashed in the teaser, with their own charm, gave fans excitement. It makes fans unable to take their eyes off for a moment during the 18-second playback time. In addition, the unique sensual voice of SEVENTEEN gives life to the song 'Ready To Love.'
It doubles the sweet atmosphere that the video gives.
The title song 'Ready To Love' is an R&B-based pop genre song with a sensual synth base and striking beat. It featured the strong charm of SEVENTEEN's unique energetic, and mannish melody. In addition, producers Sihyuk Bang, including Woozi and Tae-yang, participated in the song production. Also, HYBE Labels producers such as Wonderkid took part in the song for the first time, raising expectations.
In addition, through the 2021 project 'Power of Love,' SEVENTEEN talked about the various moments of love that we can encounter in life. They are hinting that 2021 will be full of honesty and colorful feelings of love. Wonwoo opened the project under the theme of 'Between Love and Friendship.'
They will continue the narrative with the second love album, 'Your Choice,' following Mingyu's 'Bittersweet.'
In fact, SEVENTEEN achieved a record performance as a triple million-seller with their third full-length album, 'An Ode' on June 10th. It follows their seventh mini-album 'Henggarae' and the special album 'Semicolon.'
SEVENTEEN will make their comeback on June 18th at 6pm.
Read More About: DAY6 (Even of Day) Reveals New Album Schedule Spoilers
2021 kpop news updates
,
2021 kpop updates
,
KPOP
,
Kpop 2021
,
Kpop artist
,
Kpop artists
,
Kpop idols
,
Kpop news
,
kpop seventeen
,
Kpop trend
,
Kpop trending
,
KPop trending news
,
Kpop trending now
,
KPOP2021
,
Kpopall
,
KPOPIDA
,
KPOPNEWS
,
ready to love
,
Seventeen
,
seventeen comeback
,
seventeen kpop
,
seventeen kpop updates
,
seventeen news
,
seventeen Your Choice
,
Seventeen_Carat
,
seventeen_ready to love
,
seventeen_Your Choice
,
Trending
,
trending 2021
,
trending kpop
,
Trending Kpop news
,
trending kpop update
,
trending news
,
trending update kpop