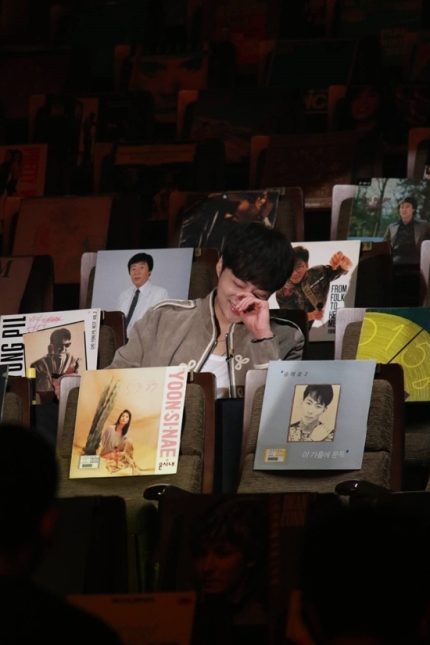 WINNER Seungyoon Kang will join as a judge for KBS's audition program 'The Song We Loved, A New Singer' (literal title), which will air in July.
'The Song We Loved, a New Singer' (hereinafter 'New Singer') is a survival audition program that discovers musicians who will sing famous songs from the 1970s to the 1990s with the sensibility of the current generation. Attention is focussing on Seungyoon Kang, the main vocalist of WINNER and an all-round entertainer. He does not only writes, composes, and produces songs but also acts as an actor. Particularly, as he built up his survival skills by appearing in 'Superstar K2,' YG's own contest program, and 'King of Mask Singer,' fans are curious about what judge Seungyoon Kang will be like.
Seungyoon Kang has produced several hit songs. It includes WINNER's 'REALLY REALLY,' 'LOVE ME LOVE ME', 'ISLAND,' 'EVERYDAY,' 'MILLIONS' and 'AH YEAH.'
He also proved his competence as a singer-songwriter and producer through his first full-length solo album, 'PAGE,' released in March.
Seungyoon Kang appeared as a surprise judge in 'Vocal Play: Campus Music Olympiad.'
It is a college student musician discovery project broadcast in 2019. At that time, he widely sympathized with the participants' hearts and music. In addition, he received praises for giving the participants the 'real help' as an experienced person.
In 'New Singer,' he works with leading artists such as Chulsoo Bae, Seungchul Lee, Hyunchul Kim, Jaehyung Jung, Gummy, and Solar. Seungyoon's fresh way of judgment, taking the lead among judges of 'New Singer,' which is the best lineup of all time, is expected.
Seungyoon Kang said, "I feel honored and excited to be with the seniors I respect. I want to play a role of a reliable helper who can sincerely empathize with the participants and help them. So, please pay a lot of attention."
In the meantime, Seungyoon Kang plays the role of Woojoo Han. He's a 4D cyber agent in the tvN original drama, Voice 4: Time of Judgment.'
He is meeting with viewers and fans as an actor.
Read More About: Seungyoon Kang Talks About His Biggest Motivation
2021 kpop
,
2021 kpop news
,
2021 kpop news updates
,
2021 kpop updates
,
2021 news kpop
,
2021 updates on kpop
,
KPOP
,
Kpop 2021
,
Kpop artist
,
Kpop artists
,
Kpop idols
,
Kpop news
,
Kpop trend
,
Kpop trending
,
KPop trending news
,
Kpop trending now
,
kpop trending update
,
KPOP2021
,
Kpopall
,
KPOPIDA
,
KPOPNEWS
,
Kpopnews 2021
,
Kpopnews2021
,
Seungyoon Kang
,
Seungyoon kang updates
,
seungyoon kang_Page
,
Trending
,
trending 2021
,
trending kpop
,
Trending Kpop news
,
trending kpop update
,
trending news
,
trending update kpop
,
WINNER
,
winner kang seungyoon