AOA Seolhyun revealed the reason for carrying a magic card that detects a camera secretly.
On the 5th Match, the official YouTube channel for 'VOGUE KOREA' said, "What is Seolhyun's beauty products!?" Along with it is a video titled "What's In My Bag!".
First, Seolhyun said, "I would like to introduce my bag, I carry this bag often. I think it around last summer. I usually like to carry things using a big bag as I have to carry all of my belongings. For me, it is a comfortable style when shooting. However, when I go out just to hang around I only carry a mini bag."
Seolhyun, who opened her cosmetic pouch, even revealed her medicine case. Seolhyun said, "There are muscle relaxants, allergy drugs, vitamin B, vitamin D, and lactobacillus drugs. I exercise a lot, so I can't concentrate on shooting when I feel very stiff and tight. I carry a muscle relaxant to quickly relax my muscles," she explained.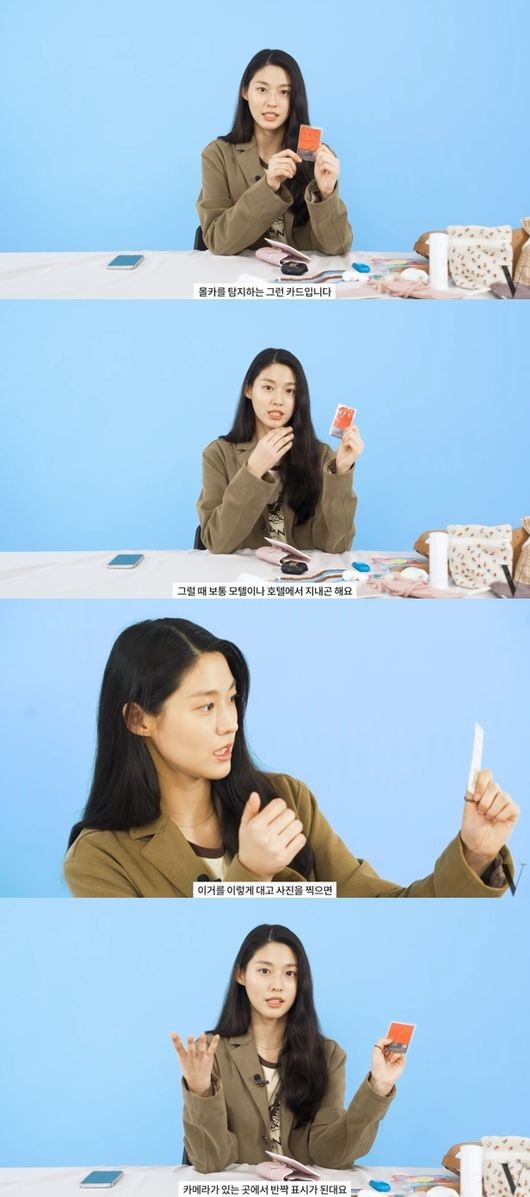 In particular, Seolhyun's wallet attracted attention because there was a card that can secretly detect a camera. She said, "I sometimes go to the countryside for filming, and in that case, I usually stay in a motel or hotel. If you put this on and take a picture, it will be displayed brightly in the place where the camera is."
AOA Seolhyun starred in the role of Gong Hye-won in the tvN drama 'Day and Night' which ended last January.