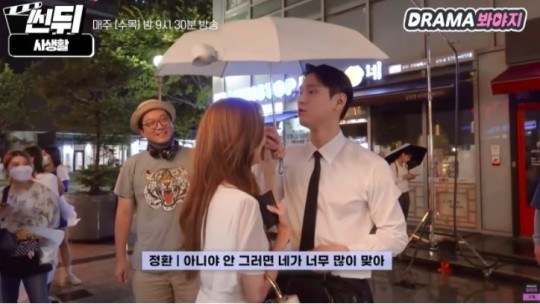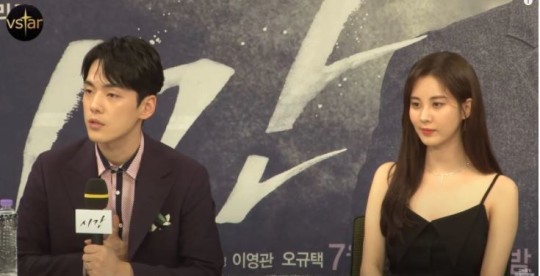 Go Kyung-Pyo is attracting attention as an older brother who warmly did well to Seohyun. Earlier, she had been "afflicted with heart" because of Kim Jung-Hyun.
Go Kyung-Pyo, who is one year older than Seohyun, made viewers' hearts flutter by matching with her on the JTBC drama 'Private Life' in October of last year. At that time, they got the nickname 'Pangyo newlyweds' from fans. He gave off a special chemistry with Seohyun.
In fact, Go Kyung-Pyo took care of Seohyun at the drama set. He asked her kindly, "Did you eat?", "I like the pose right now" and "Is it better than before?" He also praised and reacted hard. During the preparation time for the shoot, they trimmed Seohyun's hair. Furthermore, in the rainy scene, he showed the meticulousness of tilting the umbrella toward the leading lady.
In addition, when the director suggested "Let's take one more shot" in the scene where she hugs Go kyung-Pyo, he put his hand on Seohyun's hand and shuddered, "Wow." She also smiled cheerfully.
Go Kyung-Pyo's behavior is now attracting attention as it contrasts with the issue of Seo Ye-ji, who rang the drama 'Time' with 'Kim Jung-hyun's control theory'. Seohyun filmed 'Time' with Kim Jung-hyun in 2018. It is said that Seohyun cried a lot at the set because of Kim Jung-hyun, who refused to have her skinship.
The appearance of Go kyung-pyo, who treats her, who must have had a great wound, is receiving praise once again, just a year after the drama ended.
Read More About: Seohyun Of Girls Generation Ranked 4th On 'Idol Best 7'
girls generation Seohyun
,
go kyung pyo
,
kim junghyun
,
KPOP
,
Kpop 2021
,
Kpop artist
,
Kpop artists
,
Kpop hottest singer
,
Kpop idols
,
Kpop issues
,
Kpop news
,
Kpop trend
,
Kpop trending
,
KPop trending news
,
Kpop trending now
,
kpop trending update
,
KPOP2021
,
Kpopall
,
KPOPIDA
,
KPOPNEWS
,
Kpopstars
,
Seohyun
,
seohyun skinship issue
,
Trending
,
trending 2021
,
trending kpop
,
Trending Kpop news
,
trending kpop update
,
trending news