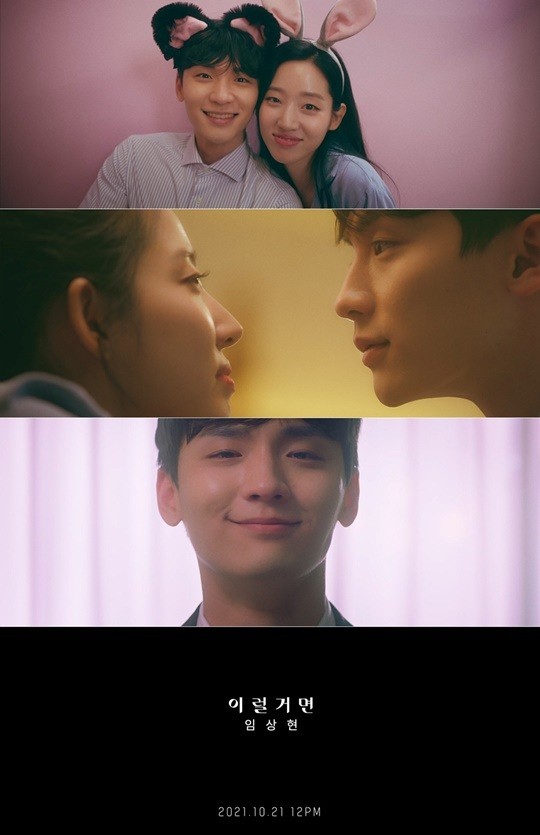 Kpop singer Sanghyun Im presents a sad and affectionate emotion.
Sanghyun Im released a music video teaser for the new digital single 'I'd Rather,' which he will release on October 21, on his official social media at midnight on October 20.
The released video contains the joyful moments of a lover who has a happy time. A man and woman played the piano together, took pictures, and made memories one by one. However, soon after, a man who remained alone and tried hard to hold back tears appeared in contrast, attracting attention.
The teaser conveys a sad breakup story and the sad melody of 'I'd Rather.'
So, it raised questions about the main music video. Sanghyun Im's appealing voice and rich sensibility continue to create a high-quality music video.
In this case, Sanghyun Im participated in writing and composing the song himself. It is a ballad song containing the feeling of 'regret' among the various emotions that come from breaking up. The delicate piano performance and string sound where you can feel the rising emotional line and the solid vocals of Sanghyun are added to it. So, it gives a deep lingering impression.
Sanghyun Im will once again establish himself as a talented singer-songwriter by proving his wider musical capabilities and unrivaled sensitivity through 'I'd Rather.'
Meanwhile, Kpop singer Sanghyun Im's new digital single, 'I'd Rather,' will be available on various online music sites before noon on October 21.
Read More About: 2AM Releases 'Ballad 21 F/W' Concept Photos
2021 kpop news
,
2021 kpop news updates
,
2021 kpop updates
,
2021 news kpop
,
best kpop news site
,
daily kpop news
,
im sanghyun
,
Korean celeb news
,
KPOP
,
Kpop 2021
,
Kpop artist
,
Kpop artists
,
kpop celebrity news
,
kpop daily news
,
Kpop idols
,
Kpop latest news
,
Kpop news
,
Kpop recent news
,
kpop Sanghyun Im
,
kpop Sanghyun Im news
,
Kpop trend
,
Kpop trending
,
KPop trending news
,
Kpop trending now
,
kpop trending update
,
KPOP2021
,
Kpopall
,
KPOPIDA
,
KPOPNEWS
,
Kpopnews 2021
,
Kpopnews2021
,
latest kpop news
,
recent kpop news
,
Sanghyun Im
,
Sanghyun Im_A RAINY NIGHT
,
Sanghyun Imkpop
,
SINGER Sanghyun Im
,
Trending
,
trending 2021
,
trending kpop
,
Trending Kpop news
,
trending kpop update
,
trending news
,
trending update kpop