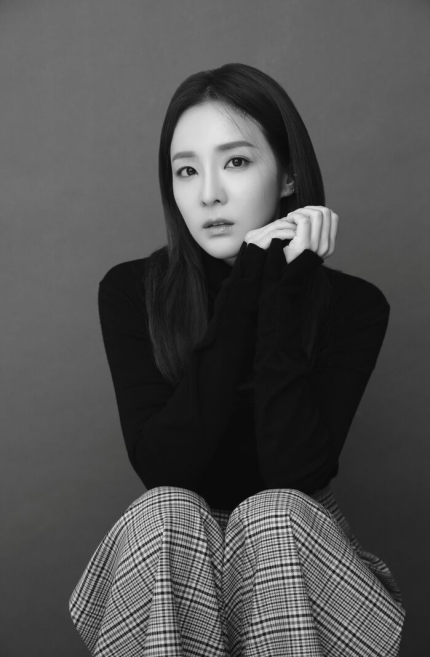 2NE1 former member Sandara Park left YG Entertainment, where she worked for 17 years. Now, she signed an exclusive contract with Abyss Company.
At noon on September 1st, Abyss Company announced on its official social media that Sandara Park would start anew with the agency. They even released a video celebrating the recruitment of Sandara Park.
Sandara Park said, "I had a dream-like time with so many experiences, wonderful members, and a lot of love, even on stage. When 2NE1 disbanded, everything seemed to crumble. After that, I tried various genres with the mindset of 'Let's start over.' Those five years have become a big asset to me and made me look positive."
However, Sandara Park left YG Entertainment with the goal of becoming a singer. She said, "My wish has always been to see myself on stage. Showing that image is a reward for my blackjacks (fandom) and precious fans who have loved and supported me. My dream has never changed since I was in my second year of elementary school until now."
Abyss Company said, "We are happy that we can share the new beginning of Sandara Park, who has received love from fans in Korea and overseas for a long time. We will do our best to support Sandara. So, she can show new aspects and charms she has never shown before. In addition, we will continue supporting her various global activities."
In 2004, Sandara Park was a runner-up in the celebrity recruitment program 'Star Circle Quest' of ABS-CBN, a Philippine broadcasting station. Then, she attracted a lot of attention in Korea. Then, in 2009, she debuted as 2NE, which opened a new horizon for Korean girl groups. Music fans in Korea and abroad loved Sandara Park for her unconventional fashion, hairstyle, and stage manners.
Recently, she has been active in various fields such as entertainment programs, musicals, and beauty-related projects.
Abyss Company is strong in artist rebranding. It starts with Park Won and Urban Zakapa, Sunmi, a female solo singer from Wonder Girls, and BamBam, who announced a successful start as a male solo singer from GOT7.
It is noteworthy that Sandara Park has been active in various fields since 2NE1. Now, she will meet with Abyss Company and come back with a new look.
Abyss Company recruited artists with strong personalities and global influence. It includes Park Won, Urban Zakapa, Sunmi, and BamBam. The company succeeded in establishing a new position and is being reborn as a comprehensive entertainment company. With this recruitment of Sandara Park, the lineup of artists with global influence has been strengthened.
In addition, it operates Damwon Kia, a global e-sports team that wins the '2020 LoL World Championship' and '2021 LCK Summer.' Abyss Company is conducting business for global fans in various content areas such as Kpop and e-sports.
Read More About: ITZY Confirmed To Debut In Japan!
2ne1 sandara
,
2NE1_Sandara park
,
daily kpop news
,
daily kpop update
,
DARA
,
KPOP
,
Kpop artist
,
Kpop artists
,
Kpop daily
,
kpop daily news
,
Kpop news
,
kpop news daily
,
kpop Sandara Park
,
Kpop trending
,
KPop trending news
,
Kpop trending now
,
KPOP2021
,
KPOPIDA
,
KPOPNEWS
,
sandara
,
sandara Park
,
Sandara Park Instagram
,
singer Sandara Park
,
Trending
,
trending 2021
,
trending kpop
,
Trending Kpop news
,
trending kpop update
,
trending news
,
trending update kpop