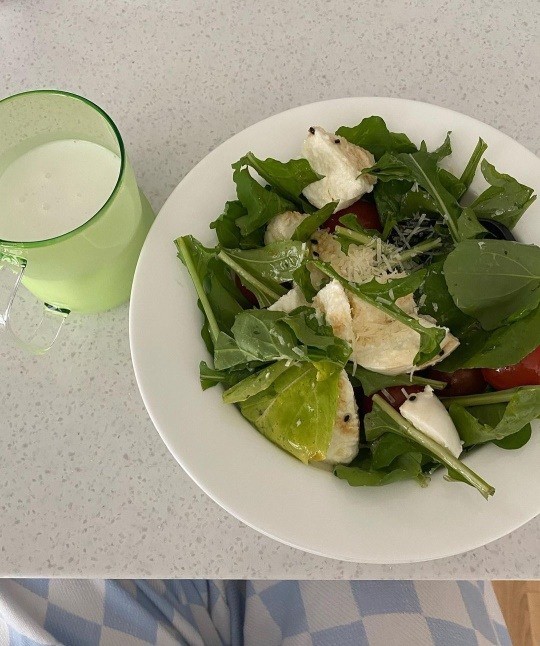 Group Red Velvet member Yeri revealed her breakfast.
On May 14th, singer Yeri posted a picture on her Instagram. Yeri left a caption along with the picture, saying, "Coconut milk and salad. I made it. My morning these days."
The released photo shows the food Yeri ate for breakfast. The appetizing salad on the plate stimulates viewers' appetite.
Red Velvet Yeri received favorable reviews for her first acting role as 'Chaeri Hong' in tvN 'Drama Stage 2021: Mint Condition' last March. Also, she is about to release the digital drama 'Blue Birthday' this summer.
Read More About: VERIVERY, The Best Group Dance In The '2021 Ontact G KPOP Concert'
2021 kpop news
,
2021 kpop updates
,
KPOP
,
Kpop 2021
,
Kpop artist
,
Kpop artists
,
Kpop idols
,
Kpop news
,
Kpop trend
,
Kpop trending
,
KPop trending news
,
Kpop trending now
,
kpop trending update
,
KPOP_Red Velvet
,
KPOP2021
,
Kpopall
,
KPOPIDA
,
KPOPNEWS
,
red velvet news
,
red velvet yeri
,
Red Velvet_Yeri
,
Trending
,
trending kpop
,
Trending Kpop news
,
trending kpop update
,
trending news
,
trending update kpop
,
Yeri
,
Yeri_Mint Condition