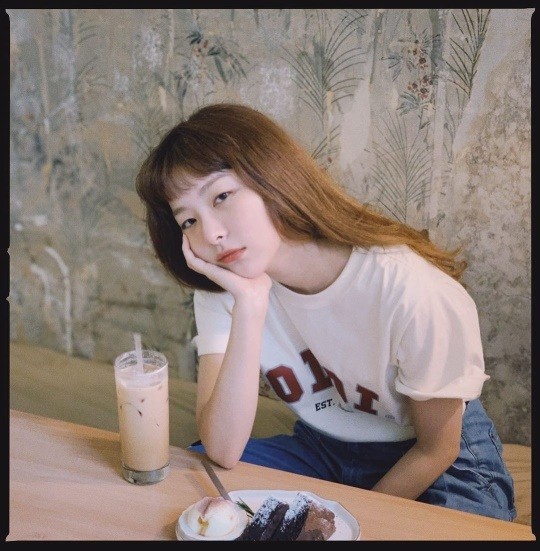 Red Velvet member Seulgi showed off her innocent beauty.
On the 27th of April, Seulgi posted a picture on her Instagram. She didn't put any caption on the photo.
In the picture, she is staring at the camera with her hand on her chin. She showed off her beauty with her white jade-like skin and excellent features. Her photo really captures the men's hearts.
Meanwhile, Seulgi recently appeared in the music video for Yunho's new song 'Eeny Meeny.'
On the other hand, Red Velvet released the tvN drama 'Startup' OST 'Future' in October last year.
Read More About:
Red Velvet Member Yeri Revealed Her Acting Skills
Blackpink Jisoo Ranked First on 'Choeaedol'
KPOP
,
Kpop 2021
,
Kpop artist
,
Kpop news
,
Kpop trending
,
KPop trending news
,
Kpop trending now
,
kpop trending update
,
KPOP_Red Velvet
,
KPOP2021
,
KPOPIDA
,
KPOPNEWS
,
Kpopstars
,
red velvet news
,
red velvet-seulgi
,
RED_VELVET
,
Red_Velvet_Seulgi
,
Redvelvet
,
Seulgi
,
seulgi instagram
,
Trending
,
trending 2021
,
trending kpop
,
Trending Kpop news
,
trending kpop update
,
trending news
,
trending update kpop
,
trending updte