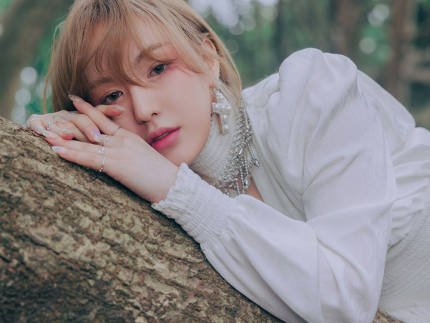 Red Velvet member Seulgi participated in Wendy's first solo album. Seulgi added charm with their beautiful friendship harmony.
Red Velvet member Wendy's first solo album, 'Like Water,' will release on April 5th. It includes double title songs such as 'Like Water' and 'When This Rain Stops.' The songs contain genuine lyrics and warm emotions. There are a total of 5 songs in this album.
Particularly, the track 'Best Friend' is a slow-tempo ballad song with an attractive arrangement of the song. Red Velvet participated in the content promising unchanging friendship. Also, it expresses gratitude to the precious people strengthened by existence. Seulgi, a member of Red Velvet and Wendy's friend, participated in a duet and gives warm and lovely harmony. It is enough to express the warm chemistry of the two.
In addition to Red Velvet member Seulgi, famous musicians such as hitmakers Young-jin Yoo and KENZIE, talented composer MinGtion, and production team Coach & Sendo have worked on this album to enhance the completion. So, the hot interest of music fans is expected.
On the other hand, Wendy's first mini-album, 'Like Water,' will be available on April 5 at 6 pm on various music sites. You can check it through Flo, Melon, Genie, iTunes, Apple Music, Spotify, QQ Music, Cougou Music, and Kuwo Music.
You May Also Like: Red Velvet Member Irene Celebrated Her Birthday Online
KPOP
,
Kpop 2021
,
Kpop artists
,
Kpop girl artist
,
KPOP GIRL GROUP
,
kpop girl idols
,
Kpop hottest singer
,
Kpop idols
,
Kpop news
,
Kpop trending
,
KPop trending news
,
KPOP_Red Velvet
,
KPOP2021
,
KPOPIDA
,
KPOPNEWS
,
Kpopstars
,
red velvet news
,
red velvet_wendy
,
RED_VELVET
,
Red_Velvet_Seulgi
,
Redvelvet
,
Seulgi
,
Trending Kpop news
,
Wendy
,
Wendy First solo album