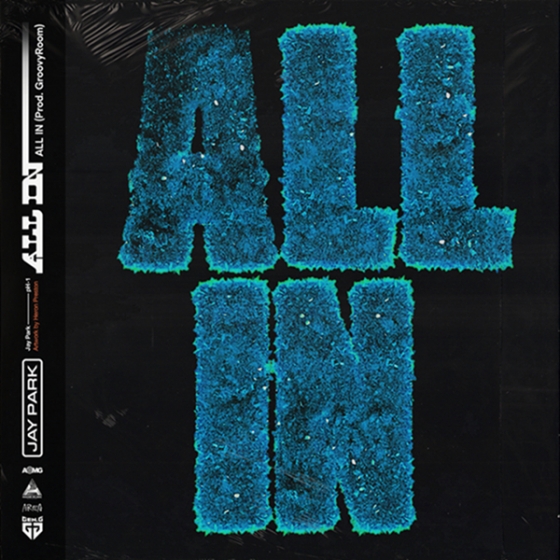 Artist pH-1 and producer GroovyRoom presented collaboration music on the theme of e-sports. At 6 pm on August 3rd, the soundtrack 'ALL IN,' co-produced by hip-hop label AOMG and global e-sports company Gen.G, was released through online music sites in Korea and abroad. They released the music video for 'ALL IN' on Jay Park's official YouTube channel.
pH-1 and GroovyRoom (Gyujung, Hwimin) participated as singers and producers for 'ALL IN.'
They produced the song based on the cultural code shared by e-sports and hip-hop, which contains the spirit of a challenge for the championship. Heron Preston, Gen.G brand strategy advisor, created the sensational album artwork.
'ALL IN' is a high-quality hip-hop track with a chic yet tight rapping by Jay Park and pH-1 to the sophisticated sound unique to GroovyRoom. It has future bass and trap elements. Even before its release, it is getting a good response from both hip-hop fans and e-sports fans. The song melts the realism of e-sports.
Reports said that pH-1 and GroovyRoom, who participated in 'ALL IN' production, are actually enjoying e-sports. Particularly, GroovyRoom continued to communicate with e-sports fans by participating in the special edition episode of 'Gen. G On Air.'
It is the content of Gen.G's own YouTube channel with Monster Energy in June.
As of now, H1GHR Music's artists pH-1 and GroovyRoom are each actively engaged in music activities. Previously, pH-1 released a new single, '365&7 (Feat. Jamie)' in April. Also, he collaborated with Wheein, APRO, and Mirani, to show their versatility.
In addition, GroovyRoom recently been influential in the music and fashion world. He introduced his second music collaboration project, 'Carabiner (Prod. GroovyRoom).'
Read More About: Tiger JK Joins As A Mentor For MBC's 'Wild Idol'
ALL IN
,
GEN.G
,
Groovyroom
,
KPOP
,
Kpop artist
,
Kpop artists
,
kpop collaboration
,
kpop groovy room
,
Kpop latest news
,
Kpop news
,
Kpop recent news
,
Kpop trend
,
Kpop trending
,
KPop trending news
,
Kpop trending now
,
kpop trending update
,
KPOP2021
,
KPOPIDA
,
KPOPNEWS
,
latest kpop news
,
latest kpop updates
,
ph-1
,
ph-1 collaboration
,
ph-1 ft. jamie
,
ph-1 x GroovyRoom
,
producer groovyroom
,
recent kpop news
,
Trending
,
trending 2021
,
trending kpop
,
Trending Kpop news
,
trending kpop update
,
trending news
,
trending update kpop