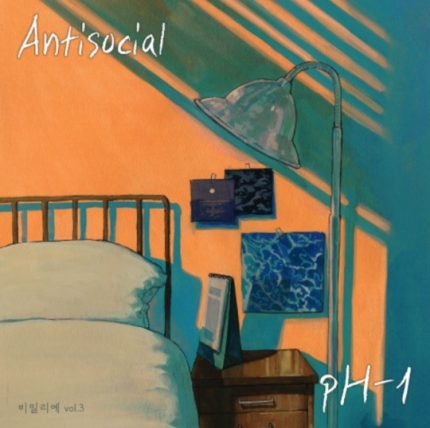 pH-1, a rapper, released a collaboration sound source with 'Secret: Atelier.'
PH-1 participated in the project sound, 'Antisocial (Prod. Mokyo)' of the music web entertainment 'Secret: Atelier.' They released the sound on the 29th at 6 pm.
'Antisocial' is a song conveying the sincere heart that feels happiness with an object of unrequited love. Producer Mokyo's dreamy yet emotional string sound and PH-1's unique sensational rap and vocal completes the song. It is a song combining the urban hip-hop and R&B genre.
In fact, 'Secret: Atelier' is a music web entertainment where musicians and viewers create songs together. This is where PH-1 has shown a sincere appearance. The process of producing a new song, 'Antisocial,' was shared through broadcasting for the past month. PH-1 has been in close communication with viewers so far. He was receiving direct comments from fans and completed the lyrics based on them.
"This song is a concept of collaboration with subscribers through the 'Secret: Atelier' channel," said pH-1. "I want to write lyrics inspired by the stories of the fans. I hope that people will remember me as an artist who is good at watching others. Besides, an artist that anyone can enjoy and hear."
PH-1 is a versatile, talented rapper with a trendy sensibility. Hip-hop fans steadily love him. Recently, he appeared as a mentor producer on Mnet's 'High School Rapper 4' and continued on the rise of his career. PH-1 has predicted his busy activities in the first half of 2021.
On the other hand, they already released the project sound 'Antisocial (Prod. Mokyo)' of the music web entertainment 'Secret: Atelier,' through the domestic music sites at 6 pm on the 29th. Also, through the official YouTube channel of 'Secret: Atelier'. In addition, they released live clip videos.
Read More About: Girls' Generation Popularity Made Boom Put Stock In SM Entertainment