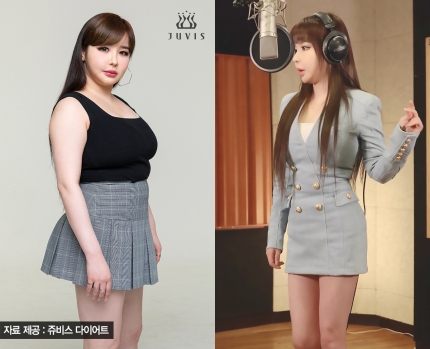 Park Bom practiced in the recording studio before releasing her new single 'Do re mi fa sol' on March 31st. She announced it through her Instagram, posting a video containing the message to her fans.
In the released video, Park Bom makes her comeback with a message saying, "I am practicing hard in the recording studio to prepare for the comeback. I had a lot of hard work for my body and mind as a preparation for the comeback." While preparing, they delivered the news that she lost 11kg, from 70kg to 59kg.
Previously, Park Bom confessed that she had ADHD, causing her distractions, impulsiveness, hyperactivity, etc. She had a concise time focussing her attention. Her emotional ups and downs were so severe that her daily life was difficult. Reports were saying that she gained 70kg due to late-night eating and overeating. It raised concerns from her fans. Afterward, with a diet specialized company's help, she succeeded in losing 11kg and regained her former health.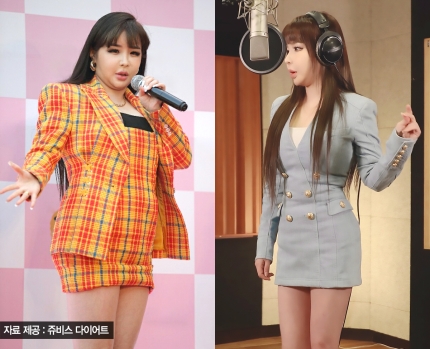 Park Bom had a lot of difficulties in managing her diet. It is because she cannot control her appetite during diet management. Her mood swings became severe, resulting in many difficulties. But she did not give up to keep her promises to her fans. As a result, she succeeded in losing 11 kg and the story behind the drug was also reduced a lot.
After a successful diet, she released her new single 'Do re mi fa sol' through various music sites at 6 pm on March 31st. Her comeback after two years gained interest along with her new single 'Do re mi fa sol.' Park Bom delivered messages to fans asking for love and support.
Read More About: 2NE1, Sound Recording, Fans are Looking Forward
2ne1
,
2ne1 Park Bom
,
2NE1_Bom Park
,
2ne1_Park Bom
,
Bom Park
,
KPOP
,
Kpop 2021
,
Kpop artist
,
Kpop artists
,
Kpop hottest singer
,
Kpop issues
,
Kpop news
,
Kpop trend
,
Kpop trending
,
KPop trending news
,
Kpop trending now
,
kpop trending update
,
kpop updates
,
KPOP2021
,
Kpopall
,
KPOPIDA
,
KPOPNEWS
,
Park Bom
,
Park Bom Weight loss
,
Trending
,
Trending Kpop news
,
trending news