Park Bom of 2NE1 successfully lost 11kg and has returned to her healthy appearance.
On March 24th, Park Bom released a video containing a message to her fans. In the video, she is practicing in the recording studio before releasing her new single 'Do re mi fa sol' on March 31st. She posted the video through her Instagram.
In the released video, she said, "I am practicing hard in the recording studio to prepare for my comeback. Before preparing for the comeback, there was a lot of hard work for the body and mind. But, I am grateful to the fans who believed in me, supported me, and waited for me." Park Bom loses 11kg while preparing for her comeback.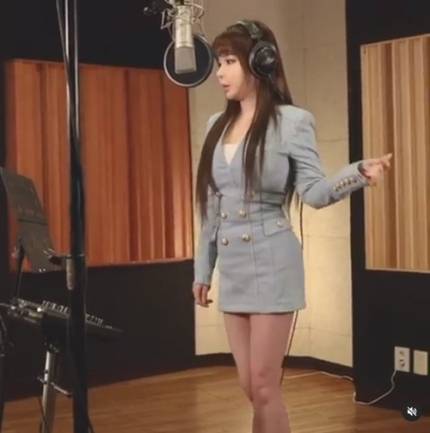 Earlier, Park Bom confessed that she had ADHD, causing her impulsiveness, hyperactivity, etc. She had a short time to focus attention in the past and showed symptoms of distraction quickly. Her emotional ups and downs made it difficult for her to manage her appetite properly. As a result, she began to eat at night and binge eating, raising fans' concerns as she gains weight to 70kg. Afterward, she succeeded in losing 11kg with the help of a diet specializing company. She now regained her former health status.
Park Bom had many difficulties managing her diet because she can't control her appetite during diet management. Her emotional ups and downs became severe, and she had many difficulties. But, she did not give up on keeping her promises to her fans. As a result, she succeeded in losing 11 kg, and the story behind the drug was also reduced a lot.
Meanwhile, the appearance of Park Bom changes after losing 11kg. She gained a lot of attention from fans and viewers. The diet specializing company that helped Bom Park is also behind Big Mama's Young-Hyun Lee's weight loss. Young-Hyun Lee also gained attention by losing 33kg. The company also guided Seung-Yeon Lee, Super Junior's Shin-dong, singer Heo Gak, and composer Hyung-Seok Kim in their weight loss journey.
Related Article: Park Bom Succeeded In Her Weight Loss Journey