4th generation Kpop group P1Harmony will participate as a Kpop representative at the Korea Day event in San Diego, USA.
On the afternoon of October 4, the Korean Cultural Center in LA and the House of Kore in San Diego released a poster for the Korea Day event featuring P1Harmony through their official social media.
The published poster contains the schedule and contents of the event 'Korea Day at Balboa Park' scheduled for October 23 (EST). 'Korea Day at Balboa Park' is a celebration of Korea Day held together with the Korean Cultural Center in LA and the House of Korea in San Diego. Anyone can enjoy it at Balboa Park, San Diego, California.
The event will feature Korean traditional performances, B-boy performances, and K-pop concerts. Also, there will be booths where visitors can experience Korean culture. On this day, P1Harmony presents performances for the celebration after the screening of the Kpop cover dance. Also, they will conduct a concert as a representative of Kpop to decorate the ending of the whole event.
P1Harmony plans to perform in the US Major League Baseball (MLS) Los Angeles FC and Seattle Sounders FC match. It will take place at Banc of California Stadium in LA on October 26. Currently, they are participating in various events to promote Kpop's spectacular performance there.
P1Harmony is a talented Kpop male group that debuted with 'siren' in October last year. Then, they actively worked as a representative of Kpop's fourth-generation after releasing their second mini-album, 'DISHARMONY: BREAK OUT' in April.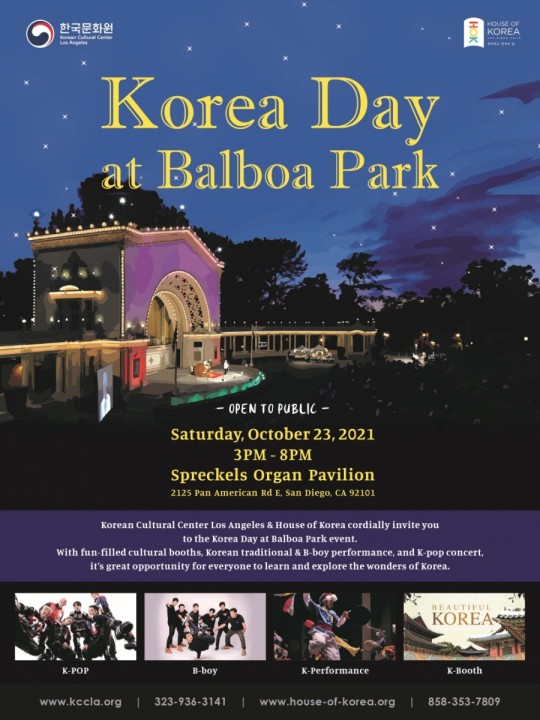 Read More About: Woodz Releases Third Mini Album 'ONLY LOVERS LEFT' Today
'kpop group P1HARMONY
,
2021 kpop news
,
2021 kpop news updates
,
2021 kpop updates
,
2021 news kpop
,
best kpop news site
,
daily kpop news
,
KOREA DAY
,
Korean celeb news
,
KPOP
,
Kpop 2021
,
Kpop artist
,
Kpop artists
,
kpop celebrity news
,
kpop daily news
,
Kpop idols
,
Kpop latest news
,
Kpop news
,
kpop P1HARMONY
,
Kpop recent news
,
Kpop trend
,
Kpop trending
,
KPop trending news
,
Kpop trending now
,
KPOP2021
,
Kpopall
,
KPOPIDA
,
KPOPNEWS
,
Kpopnews 2021
,
Kpopnews2021
,
latest kpop news
,
p1harmony
,
p1harmony comeback
,
P1HARMONY KPOP
,
P1HARMONY members
,
P1HARMONY news
,
recent kpop news
,
Trending
,
trending 2021
,
trending kpop
,
Trending Kpop news
,
trending kpop update
,
trending news
,
trending update kpop