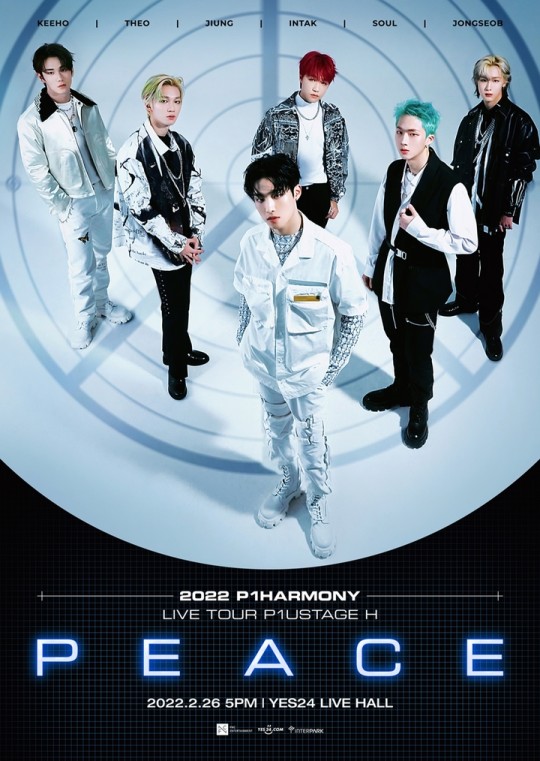 Kpop group P1Harmony opens its first overseas tour. According to the agency FNC Entertainment on January 28, P1Harmony will be hosting the '2022 P1Harmony Live Tour [P1USTAGE H: Peace]' in eight cities in the United States, starting at Yes24 Live Hall in Gwangjin-gu, Seoul, on February 26.
After the opening of the US concert in New York on March 11, Washington DC, Miami, Houston, Chicago, Denver, and San Jose, followed by Los Angeles on March 27, will wrap up their US tour.
This tour is about one year and four months after P1Harmony's debut to meet fans face-to-face. The title of the tour, 'P1USTAGE H: Peace,' uses the synonym for 'P1ECE,' which is the name of the P1HARMONY fandom, to capture the feelings of the group towards fans.
FNC introduced, "It also expressed the identity of P1Harmony to bring peace against the absurdity of the world as it was the first tour to open its doors."
Kpop group P1Harmony recently attracted attention for their third mini-album title song, 'Do It Like This.'
During its release, it has settled in the top 3 top albums in 9 regions worldwide on iTunes. It received attention from foreign media such as Forbes and Teen Vogue. Also, it entered the Top 20 on the Billboard Real-time Trending Songs chart.
Read More About: RAVI To Drop 'VIRUS' MV Ahead Of Album's Release On February 8
2022 kpop trending
,
2022 kpop updates
,
2022 latest news
,
best kpop news site
,
daily kpop news
,
KPOP
,
kpop 2022
,
KPOP 2022 NEWS
,
Kpop artist
,
Kpop artists
,
kpop celebrity news
,
kpop daily news
,
Kpop idols
,
Kpop latest news
,
Kpop news
,
Kpop recent news
,
Kpop shocking news
,
Kpop trend
,
Kpop trending
,
KPop trending news
,
Kpop trending now
,
kpop trending update
,
KPOPIDA
,
KPOPNEWS
,
p1harmony
,
p1harmony comeback
,
P1HARMONY KPOP
,
P1HARMONY members
,
P1HARMONY news
,
shocking kpop news
,
shocking news on Kpop
,
shocking news updates
,
Trending
,
trending kpop
,
Trending Kpop news
,
trending kpop update
,
trending news
,
trending update kpop