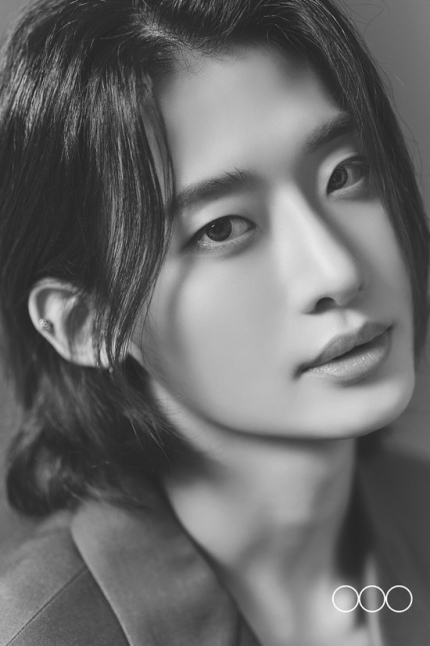 The Kpop group OnlyOneOf has amplified the curiosity of music fans with a mysterious teaser image. On September 1st, 8D Entertainment unexpectedly released a new teaser image of OnlyOneOf on their official social media accounts. In the teaser image containing Yoojung's intense charm under a gray background, the new logo of OnlyOneOf, which they haven't revealed before, arouses fans' curiosity.
In addition, 8D Entertainment's official posted on their social media, "I do want you. So be brave and want me back."
So, fans are continuing to speculate whether or not the phrase hints at a comeback.
Starting with OnlyOne of Yoojung, 8D Entertainment plans to release the individual cuts of the members sequentially. The anticipation of 'ultra lyOn (fandom name),' which is waiting for OnlyOneOf, is rising.
The Kpop group OnlyOneOf debuted in May 2019. They started with the debut album, 'Dot Point Jump,' followed by 'Line Sun Goodness,' 'Produced by [ ] Part One, Produced by [ ] Part1-2),' and 'Instinct Part. 1' series.
They attract the attention of the music fans by their music with a magnificent worldview.
In July, OnlyOneOf rose to prominence as a talented idol by releasing their first self-produced album with 'Produced by [myself].' There is a continuing interest in OnlyOneOf, such as emerging as a new 'concept idol' on a unique scale. So, interest focuses on how OnlyOneOf, which has been reorganized, will come back to the music industry in the future.
Read More About: ASTRO, New Song 'ALIVE' Expresses A Boy In Love!
group onlyoneof
,
Korean celeb news
,
KPOP
,
Kpop 2021
,
Kpop artist
,
Kpop artists
,
kpop celebrity news
,
kpop group onlyoneof
,
Kpop latest news
,
kpop latest updates
,
Kpop news
,
Kpop recent news
,
Kpop trend
,
Kpop trending
,
KPop trending news
,
Kpop trending now
,
Kpop Yoojung
,
KPOP2021
,
KPOPIDA
,
KPOPNEWS
,
latest kpop news
,
latest kpop updates
,
onlyoneof
,
onlyoneof news
,
recent kpop news
,
Trending
,
trending 2021
,
trending kpop
,
Trending Kpop news
,
trending kpop update
,
trending news
,
trending update kpop
,
Yoojung
,
Yoojung news