The K-pop group OnlyOneOf exuded a warm atmosphere. 8D Entertainment posted the second teaser video of 'Instinct Part 2' on their official social media at midnight on January 10.
In the teaser video, OnlyOneOf had an intimate time with the beach as the background. In addition, back hugging or listening to music together created a calm feeling. Also, at the end of the video, Mill gestured towards the camera and ran to the members to focus their attention.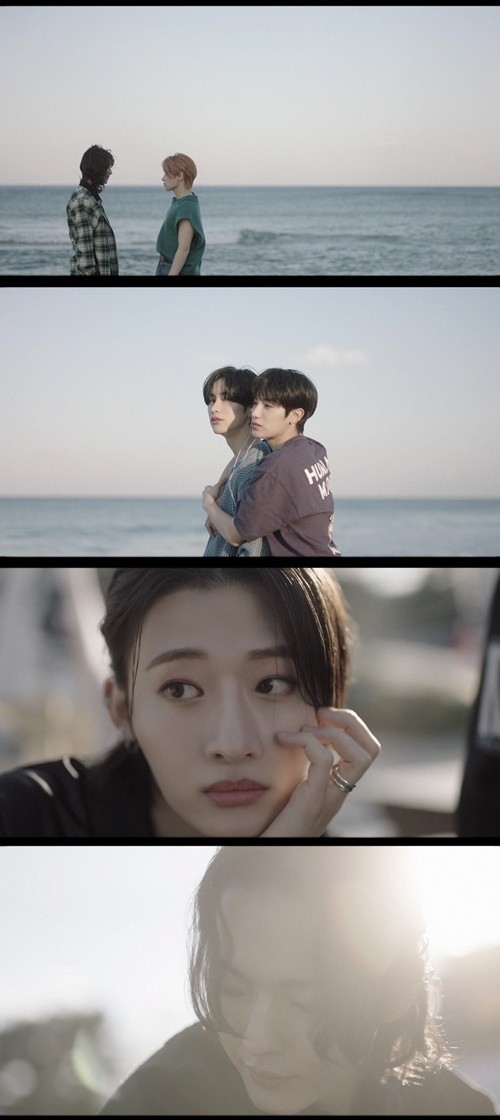 Previously, OnlyOneOf's 'Instinct Part 2' individual, group, and unit teasers were opened sequentially. Then, they released the 'Instinct Part 2′ second teaser video, arousing fans' curiosity.
OnlyOneOf has been promoting its comeback by introducing various contents related to 'Instinct Part 2.'
Meanwhile, K-pop group OnlyOneOf's new album, 'Instinct Part. 2,' will be available on January 14.
Read More About: DRIPPIN Junho Cha, 'VILLAIN' Mugshot Photo Released!
2021 kpop news
,
2021 kpop news updates
,
best kpop news site
,
breaking news kpop
,
daily kpop news
,
group onlyoneof
,
Korean celeb news
,
KPOP
,
Kpop artist
,
Kpop artists
,
kpop celebrity news
,
Kpop chart and news
,
Kpop current news
,
kpop daily news
,
kpop group onlyoneof
,
Kpop idols
,
Kpop latest news
,
Kpop news
,
Kpop news articles
,
Kpop news sites
,
kpop news update
,
kpop OnlyOneOf news
,
Kpop recent news
,
Kpop trend
,
Kpop trending
,
KPop trending news
,
Kpop trending now
,
kpop trending update
,
KPOP2021
,
KPOPIDA
,
KPOPNEWS
,
onlyoneof
,
OnlyOneOf kpop
,
OnlyOneOf member
,
OnlyOneOf members
,
OnlyOneOf new album
,
onlyoneof news
,
OnlyOneOf songs
,
Trending
,
trending 2021
,
trending kpop
,
Trending Kpop news
,
trending kpop update
,
trending news
,
trending update kpop