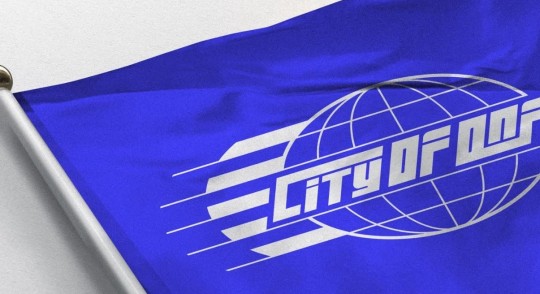 ONF will return on the 28th with new image.

On the 25th of April, WM Entertainment, the agency of ONF, released a teaser image. They revealed the concept of ONF's repackage album, the 'CITY OF ONF.' The announcement is made through their official SNS channel.

The new teaser image reveals the flag and citizenship of the new album name, 'CITY OF ONF.' The bright blue flag contains the logo of the album in the image of a globe. It gives a grand and symbolic feel as if it were fluttering. Also, the citizenship is marked with the logo, serial number, issue date, and expiration date to add a more realistic mood. The image of the robot that appeared in the music video of the title song 'Beautiful Beautiful' of the last studio album is inserted to stimulate the viewers' curiosity.

Earlier, the group has released various teaser content related to unfamiliar cities. It is as if they are showing the identity of the album name, 'CITY OF ONF.'
This teaser also presents an object that captures the world view. They attracted attention as their concept and image are shown through this new release.

'CITY OF ONF' is ONF's first regular repackage album. The album has a total of 14 songs. This includes 'My Genesis,' 'The Dreamer,' along with the title track 'Ugly Dance,' and their previous hit songs.

On their first regular album, ONF not only topped the domestic and international music charts. But, they also set their own record in initial sales of the album. They attracted attention and proved their hot popularity by rising to the ranks of the 'popular boy group.' Also, they showed off their stronger global influence. They received much attention from overseas media such as the US economic magazine Forbes, UK magazine 'FAULT,' and Hong Kong's leading daily newspaper 'SCMP.'

On the other hand, ONF plans to release the first regular repackage album, the 'CITY OF ONF,' through various music sites at 6 pm on the 28th.
Read More About: VeriVery's Comeback With New Album Titled, 'Series 0'
2021 kpop news
,
2021 kpop news updates
,
2021 kpop updates
,
2021 updates on kpop
,
Kpop 2021
,
Kpop artist
,
Kpop news
,
Kpop trend
,
Kpop trending
,
KPop trending news
,
Kpop trending now
,
kpop trending update
,
KPOP2021
,
KPOPIDA
,
KPOPNEWS
,
ONF
,
ONF New Album
,
Trending
,
trending 2021
,
trending kpop
,
Trending Kpop news
,
trending kpop update
,
trending news
,
trending update kpop
,
trending updte