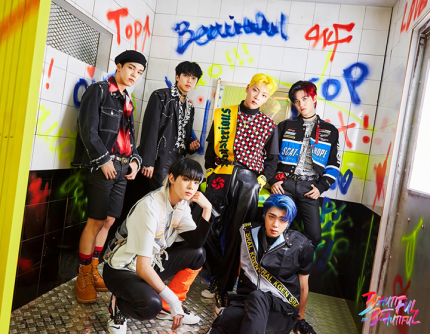 ONF is making a surprise comeback at the end of April with their first full album, ONF: My Name.' In fact, ONF members received anticipation of the future.
On the 30th, the management company WM Entertainment said, "The group will make a comeback with a repackaged album at the end of April."
ONF members plan to release a total of 14 tracks, with 3 new songs added to their 11 existing songs. It is through their regular 1st repackage album 'ONF: My Name'.
The group released their first full album on the 24th of last month. It topped the domestic and overseas music charts with 'Beautiful Beautiful.' Their first music broadcast since their debut made them a popular boy group. Also, overseas media such as Forbes, a US economic magazine, UK magazine 'FAULT,' and Hong Kong's leading daily newspaper 'SCMP,' highlighted their new reports, proving their stronger global influence.
On the other hand, they are working for their new album with the goal of a comeback at the end of April.
Read More About: B1A4 Sandeul is Casted for the Musical '1976 Harlan County'
2021 kpop news
,
2021 kpop news updates
,
2021 kpop updates
,
KPOP
,
Kpop 2021
,
Kpop artist
,
Kpop artists
,
kpop boy group ONF
,
Kpop idols
,
Kpop news
,
Kpop trend
,
Kpop trending
,
KPop trending news
,
Kpop trending now
,
kpop trending update
,
KPOP2021
,
KPOPIDA
,
KPOPNEWS
,
ONF
,
onf comeback
,
ONF Kpop
,
ONF New Album
,
ONF_Beautiful Beautiful
,
Trending
,
trending 2021
,
trending kpop
,
Trending Kpop news
,
trending kpop update
,
trending news
,
trending update kpop