Kpop group ONF shines on the US Billboard chart with the summer song, 'Popping.' They ranked 2nd on the 'World Digital Song Sales' and 38th on the 'Digital Song Sales' chart. Also, music video views and initial album sales are getting good results.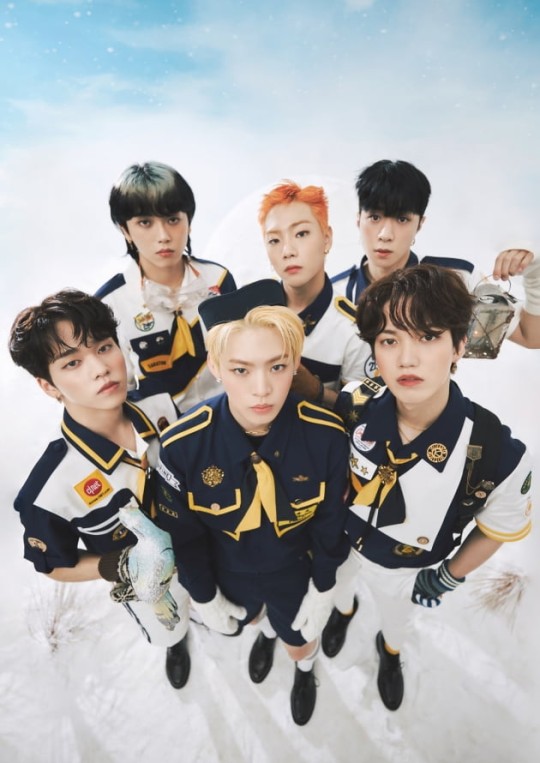 Kpop group ONF proved its strong global impact by ranking on the US Billboard charts.
According to the latest chart released by US Billboard on August 24th, the title song 'Popping' of ONF's summer pop-up album 'POPPING' ranked second in the 'World Digital Song Sales' chart. Also, it ranked 38th in the 'Digital Song Sales' chart released on the same day.
Particularly, ONF attracts attention as the title song 'Ugly Dance' from their last album re-entered 8th place on the same chart right after their comeback. Even the new song has been very popular, proving its global growth.
Previously, 'Popping' maintained the top spot on the iTunes Worldwide Song Chart in the US for 7 days. The album also topped the iTunes Worldwide Album Chart in 15 countries and regions worldwide right after its release. It includes iTunes in the United States, Japan, United Kingdom, Canada, Mexico, Australia, and Russia.
Kpop group ONF's new song 'Popping' is a Kpop reinterpretation of the funky disco genre. It is the first summer song to capture the refreshing summer of 'You and I' with the cool voice and energy of ONF.
Immediately after its release on August 9th, it topped the charts on major domestic music sites. Also, it topped the domestic Twitter real-time trend and YouTube popular videos. Particularly, it broke 10 million views within two days of the music video release, breaking its own shortest record. In addition, they achieved the highest Initial album sales record ever, receiving a lot of love.
Read More About: ENHYPEN, Comeback Confirmed At The End Of September
2021 kpop updates
,
KPOP
,
Kpop 2021
,
Kpop artist
,
Kpop artists
,
kpop boy group ONF
,
kpop group ONF
,
Kpop news
,
KPOP ONF
,
Kpop trend
,
Kpop trending
,
KPop trending news
,
Kpop trending now
,
kpop trending update
,
KPOP2021
,
KPOPIDA
,
KPOPNEWS
,
ONF
,
onf comeback
,
ONF comeback album
,
ONF Kpop
,
ONF kpop news
,
ONF members
,
ONF Music Book Concert
,
ONF New Album
,
ONF POPPING
,
ONF TALKCERT
,
ONF_Beautiful Beautiful
,
ONF_Popping
,
Trending
,
trending 2021
,
trending kpop
,
Trending Kpop news
,
trending kpop update
,
trending news
,
trending update kpop