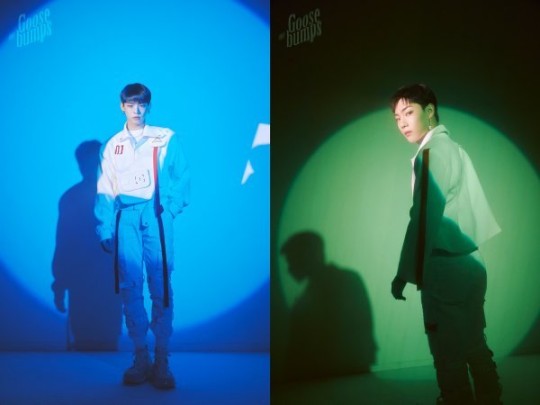 Kpop group ONF members Hyojin and E-TION will enlist in the military today, December 28. So, all Korean members start serving in the military.
According to WM Entertainment, Hyojin and E-TION will enter the training center today, December 28. They will receive basic military training before fulfilling their military duties. To prevent the spread of COVID-19, the place and time of enlistment will be kept private, without a special event.
On December 21, MK was the first to enlist in the group, followed by J-U and Wyatt on December 27. Then, today, December 28, members Hyojin and E-TION were about to enlist in the military. According to the ONF members' opinions, they want to minimize the gap in group activities. So, all Korean members will enlist in the military simultaneously. In fact, it is unusual for a Kpop group to enlist all the members together.
Earlier, in a handwritten letter uploaded to the official fan cafe last month, Hyojin said, "In the future, I will stand again in front of you as a more mature and stronger person who can help FUSE (fan club). We were able to complete ONF because of FUSE. We hope that FUSE will make ONF even better once again."
In addition, E-TION thanked the fans for their endless love, saying at their first solo concert before joining the military, "I was happy to achieve my dream, stand on stage, and meet my fans. But, on the other hand, I always felt I was lacking. We will give you greater happiness than you gave us on the day we meet again. So, please grow a lot and contain the happiness we will give you. I'll grow up nicely and come back," he added.
Meanwhile, Kpop group ONF released its sixth mini-album, 'Goosebumps,' on December 3 and topped the charts on major domestic music sites. In addition, it ranked at the top of the iTunes top album chart in 16 regions and countries around the world. So, ONF is showing off its influence in Korea and abroad. In addition, ONF proved a steep rise by breaking its initial new record and wrapped up its official album activity on December 19, ahead of the members' enlistment.
Read More About: Teen Top Niel & Changjo To Not Renew Their Contracts With TOP Media
best Kpop girl group
,
best kpop news site
,
best kpopstar
,
breaking news kpop
,
daily kpop news
,
E-Tion
,
Fandom
,
Hip-hop Idol JIN
,
Hyojin
,
J-Us
,
Jin
,
JIN news
,
Korean celeb news
,
Korean singer
,
Korean singer songwriter
,
KPOP
,
Kpop album
,
Kpop beauty routine
,
Kpop boy group
,
kpop celebrity news
,
Kpop chart and news
,
Kpop colllaboration
,
KPOP comeback
,
Kpop current news
,
kpop daily news
,
Kpop fashion
,
Kpop girls group
,
kpop group ONF
,
kpop idol JIN
,
Kpop idols
,
Kpop issues
,
Kpop latest news
,
Kpop music chart
,
Kpop news
,
Kpop news articles
,
Kpop news sites
,
kpop news update
,
KPOP ONF
,
Kpop recent news
,
Kpop skin care routine
,
Kpop skincare routine
,
KPop trending news
,
KPOPNEWS
,
MK
,
ONF
,
ONF members
,
ONF Music Book Concert
,
POPPING
,
Singer JIN
,
South Korean singer songwriter
,
the best kpop girl group
,
the best kpop girl group of 2021
,
the best kpop group of 2021
,
the top kpop group
,
top kpop boy group
,
top kpop girl group
,
U
,
Wyatt