The boy band ONEWE (Yonghoon, Kanghyun, Harin, Dongmyeong, Cya) brought a cool rain on a midsummer night.
ONEWE released their first mini-album, 'Planet Nine: Alter Ego,' through various online music sites at 6 pm on June 16th. This is their comeback after 6 months since the first single album 'MEMORY: illusion' last December.
'Planet Nine: Alter Ego' is a new album that captures the identity of the newly discovered distal on the '9th Planet' unknown to the solar system. This is their first mini-album since their debut. The group's solid and mature music is the killing point of this new album.
Also, as ONEWE is a 'trust and listen band,' this time, all members actively participated in the overall album work. They dissolved their unique talents and deep resonance. Particularly, member Kanghyun composed the title song 'Rain To Be,' inspired by the fact that it rained every time ONEWE was active. It's a story of a boy who always longs for rain while thinking of 'you,' who comes only when it rains. They expressed the song with a melody line as sweet as the sound of rain scattered in the air.
In the lyrics, ONEWE emphasized, "The rain falls / I look out the window / You're standing there already waiting for me / I prayed to the heavens / Not to lose you / A fateful encounter / For an inevitable love."
"The rain falls again / Where I'm going / You smile at me already as you look at me / And today / For each moment / A fateful moment / I spend an inevitable day."
In addition, ONEWE honestly expressed the wish for a loved one to come soon through the lyrics, "As I look up at the quiet sky / I send my sign two hands together / If I see you if I get to see you / I shall blossom in this barren earth."
"On days I miss you / I used to wet this place / You kept the middle of the road at dawn / For me every day."
As such, ONEWE set 'Rain' as the theme of the new song. So, the music video for 'Rain To Be' featured the never-ending rain intensely. The band's performance was unique in the pouring rain. ONEWE maximized the enjoyment of watching by directly expressing the meaning of the lyrics of 'Rain To Be.'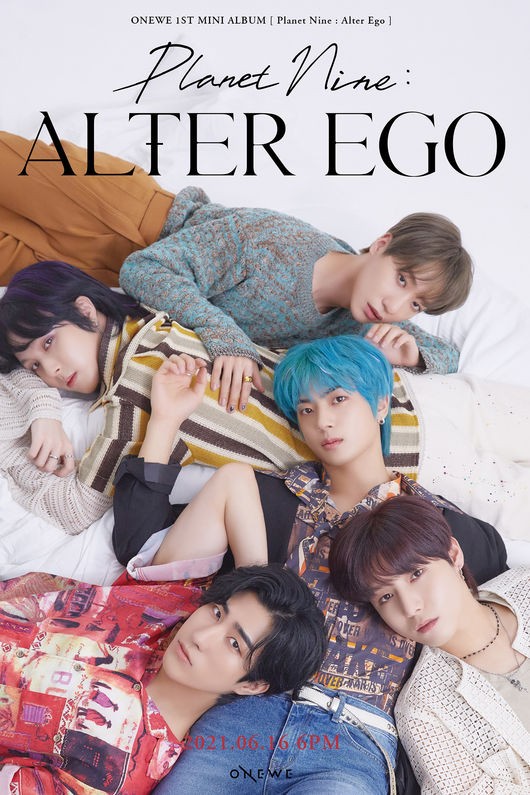 ONEWE released their first mini-album 'Planet Nine: Alter Ego' through various online music sites at 6 pm on June 16th.
Read More About: BTS J-Hope 'Chicken Noodle Soup' Excites Fans Once Again
2021 kpop
,
2021 kpop news
,
2021 kpop news updates
,
2021 kpop updates
,
2021 news kpop
,
2021 updates on kpop
,
KPOP
,
Kpop 2021
,
Kpop artist
,
Kpop artists
,
Kpop idols
,
Kpop news
,
kpop ONEWE
,
Kpop trend
,
Kpop trending
,
KPop trending news
,
Kpop trending now
,
kpop trending update
,
KPOP2021
,
Kpopall
,
KPOPIDA
,
KPOPNEWS
,
onewe
,
ONEWE KPOP NEWS
,
ONEWE MINI ALBUM
,
ONEWE NEWS
,
ONEWE_RAIN TO BE
,
PLANET NINE: ALTER EGO
,
Trending
,
trending 2021
,
trending kpop
,
Trending Kpop news
,
trending kpop update
,
trending news
,
trending update kpop