Rookie artists OmyuO and REDA will release their project single 'RECOVER.'
'RECOVER' of OmyuO x REDA, which they will release on various online music sites at noon on August 10th, is a POP EDM genre song. It will captivate listeners with its refreshing and cool sound. It contains the message of overcoming difficult times and restoring relationships.
REDA participated as a vocalist in the first album released as a summer season project by the music label 'Uhbanble.' She is a talented vocalist with a chic and hip charm and aura. Her husky and dreamy tone, based on R&B and pop, is impressive. She is mainly active in the ballad genre.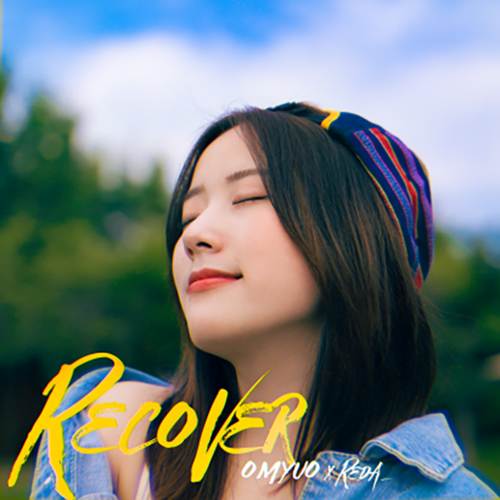 OmyuO started her first career as a singer through this album. She presents a variety of music based on the rock genre and has a fresh and cute appearance and a cool vocal style. So, she further enhances the freshness of the song.
'Uhbanble,' which produced 'RECOVER,' is a music label doing various activities such as music, video content production, and artist training. Music producer 'RCGoo Zombie boy' is a graduate of Berklee College of Music in the US. Then, Director Sungmin Byun is recognized in the music video industry even at a young age. Other production teams are also showing high-quality results with expertise in their respective fields. This will captivate the public with high levels of completeness.
OmyuO and REDA will release their new song 'RECOVER' today, August 10th, at noon on various music sites. In addition, the two will release a live video on Vlending LIVE ON on August 12th at 5 pm through the Vlending YouTube channel.
Read More About: CRAVITY Drops Concept Film For Part 1 THE AWAKENING'
'OmyuO
,
'OmyuO X REDA
,
Korean celeb news
,
KPOP
,
kpop 'OmyuO
,
Kpop artist
,
Kpop artists
,
kpop celebrity news
,
kpop collaboration
,
Kpop glamorous singer
,
Kpop idols
,
Kpop latest news
,
kpop latest updates
,
Kpop news
,
Kpop recent news
,
kpop REDA
,
Kpop trend
,
Kpop trending
,
KPop trending news
,
Kpop trending now
,
KPOP2021
,
KPOPIDA
,
KPOPNEWS
,
latest kpop news
,
latest kpop updates
,
recent kpop news
,
recover
,
REDA
,
singer 'OmyuO
,
singer REDA
,
summer project single
,
trending kpop
,
Trending Kpop news
,
trending kpop update
,
trending update kpop