NU'EST beat the Brave Girls, taking first place. In KBS2 'Music Bank,' which aired on the 30th, the two Kpop groups competed for first place.
In the last day of April, NU'EST took first place with their new song 'Inside Out.'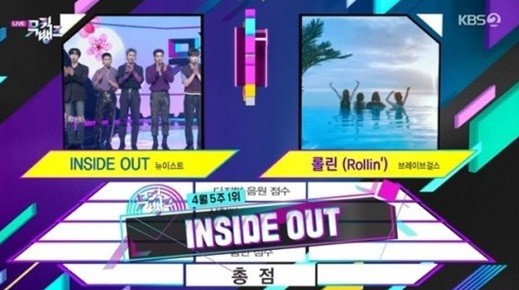 The boy group said, "We appreciate and love our fans who always support us."
On the 19th, NU'EST released a gorgeous comeback with their 2nd regular album 'Romanticize.' They released their 2nd regular album after about 7 years.
This weeks' performers on 'Music Bank' features different kpop idols. It includes AB6IX, ENHYPEN, ITZY, NTX, OnlyOneOf, P1Harmony, StayC, NORAZO, LunarSolar, MckDaddy and YELO, BIBI, Sangho & Sangmin, ONF, Jinhyuk Lee, Tea Party, and HOT ISSUE.
Read More About: Lee Joon Praised NU'EST JR For His 'Good-Looking Appearance"
2021 kpop news
,
2021 kpop updates
,
Brave girls
,
KPOP
,
Kpop 2021
,
Kpop artist
,
Kpop artists
,
Kpop idols
,
Kpop news
,
Kpop trend
,
Kpop trending
,
KPop trending news
,
Kpop trending now
,
KPOP2021
,
Kpopall
,
KPOPIDA
,
KPOPNEWS
,
music bank
,
NU'EST first place
,
NU'EST_Inside and Out
,
Trending
,
trending 2021
,
trending kpop
,
Trending Kpop news
,
trending kpop update
,
trending news
,
trending update kpop