The group NTX boasted a 10-member, 10-color lovely refreshing charm.
On the afternoon of May 8th, MBC 'Show! Music Core' was broadcast.
On this day, NTX put on a colorful stage costume and showed off their performance with their follow-up song, 'CHOCO ICECREAM.'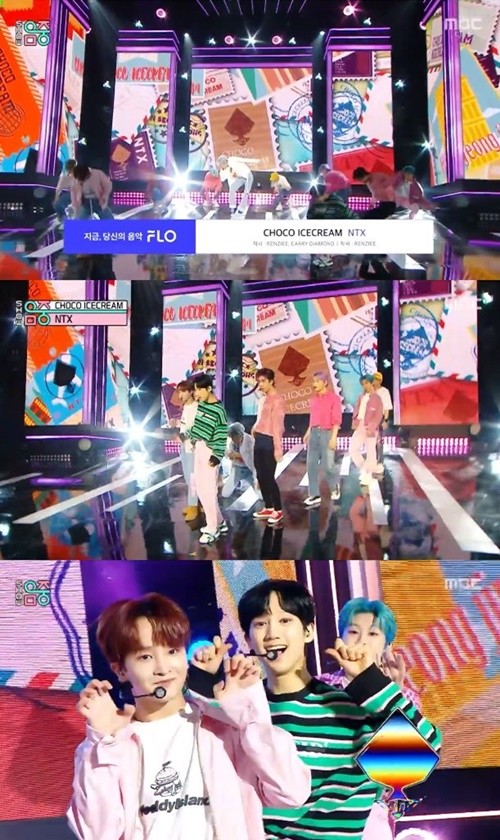 The 10-member group dominated the stage with their powerful performance, which is different from their bright and exciting songs. They showed off their other side and expressed unexpected presence once again.
'CHOCO ICECREAM' is the sub-title song of their official debut album 'FULL OF LOVESCAPES.' It contains the message of changing the world with small expressions and interests.
Currently, NTX is continuing its follow-up activities with 'CHOCO ICECREAM'.
Read More About: IZ*ONE Eunbi Kwon Covers The Song 'Eight' By IU
2021 kpop news
,
2021 kpop updates
,
KPOP
,
Kpop 2021
,
Kpop artist
,
Kpop artists
,
Kpop idols
,
Kpop news
,
Kpop trend
,
Kpop trending
,
KPop trending news
,
Kpop trending now
,
kpop trending update
,
KPOP2021
,
KPOPIDA
,
KPOPNEWS
,
NTX
,
ntx choco icecream
,
NTX Debut
,
ntx kpop
,
ntx news
,
show! music core
,
Trending
,
trending 2021
,
trending kpop
,
Trending Kpop news
,
trending kpop update
,
trending news
,
trending update kpop