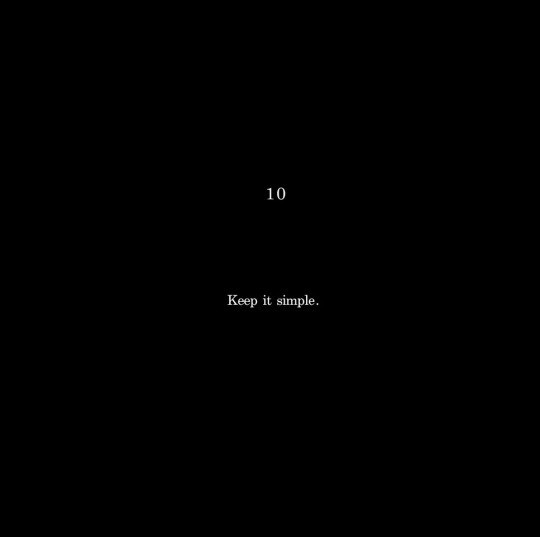 'Legendary Kpop band' NELL has released a meaningful teaser image, increasing the enthusiasm for their comeback.
The agency Space Bohemian posted the tenth teaser image of NELL on their official social media at 6 pm on August 20th.
NELL's teaser image, which they are releasing sequentially since August 9th, has a black background, showing only white text messages. It creates a different kind of fun inferring the hidden meaning.
In the tenth teaser image, a short but powerful phrase, reads, 'Keep it simple.'
So, expectations are rising as to what kind of music NELL, which gives a deep resonance with their teaser images, will influence listeners' emotions.
Earlier, on August 2nd, NELL made a surprise announcement of a comeback in September. They released the teaser image engraved with 'Moments in between' and the number '202109,' which seem to be the new album name. But, they are yet to disclose the album form and the release date. So, fans' curiosity about this new album has been amplified.
They released hit songs such as 'Time Walking On Memory,' 'Limit,' 'Loosing Heart,' 'Island,' 'The Day Before,' 'Four Times Around The Sun,' 'Stay,' 'White Night,' and 'See U In Five.'
NELL is Korea's representative modern rock band with many famous songs. Kpop band NELL's unrivaled music style has been steadily gaining popularity as it has built up a solid fan base.
Read More About: Aalia Makes A Comeback With The Single 'All I See Is You'
2021 kpop news
,
2021 kpop updates
,
band nELL
,
KPOP
,
Kpop 2021
,
Kpop artist
,
Kpop artists
,
kPOP band Nell
,
Kpop idols
,
Kpop latest news
,
kpop latest updates
,
kpop NELL
,
kpop NELL band
,
Kpop news
,
Kpop recent news
,
Kpop trend
,
Kpop trending
,
KPop trending news
,
Kpop trending now
,
kpop trending update
,
KPOP2021
,
Kpopall
,
KPOPIDA
,
KPOPNEWS
,
latest kpop news
,
latest kpop updates
,
NELL
,
Nell Band
,
nell band kpop
,
Nell comeback
,
recent kpop news
,
rock band Nell
,
Trending
,
trending 2021
,
trending kpop
,
Trending Kpop news
,
trending kpop update
,
trending news
,
trending update kpop