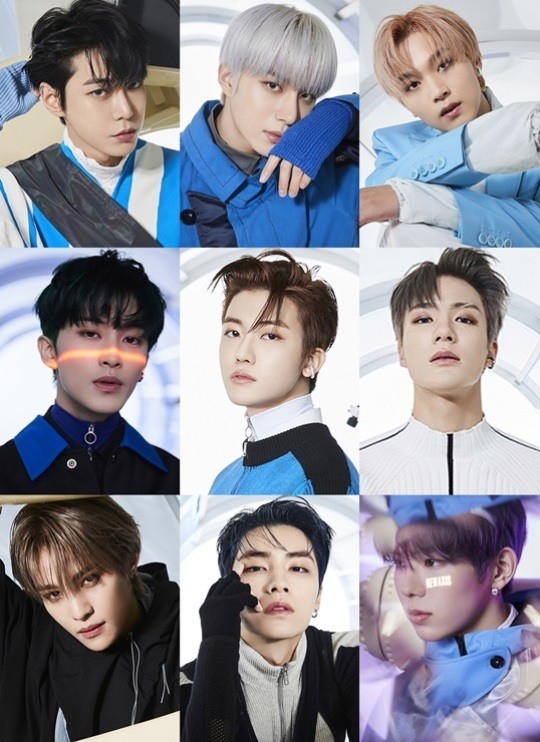 The '2021 Mnet ASIAN MUSIC AWARDS (2021 MAMA) will air live around the world on Saturday, December 11 at 6 PM (KST). Kpop group NCT and Jannabi will add to the lineup of artists performing at the '2021 MAMA' stage. NCT will perform the title song 'Universe' of their 3rd full-length album with the same name.
Kpop group NCT will pre-release the title song 'Universe (Let's Play Ball)' on December 10 before releasing the 3rd full-length album 'Universe' on December 14. They will present the performance of 'Universe (Let's Play Ball)' to fans through 2021 MAMA. Through this stage, NCT will present a performance with various atmospheres and explosive energy.
'2021 Mnet Asian Music Awards' also the appearance of Jannabi.
Jannabi won the '2019 MAMA' best band performance category. This year, they will perform on the 'MAMA' stage for the first time this year. Jannabi, loved for its literary lyrics and unique lyrical melodies will add warmth to winter nights with a deeper sensibility.
'2021 MAMA' has set up a venue to meet the music of various genres under the concept of 'MAKE SOME NOISE,' which means respecting each other's values and experiencing strong music power that brings the world together without prejudice beyond the walls of the country, race, and generation.
'2021 Mnet Asian Music Awards' will air live worldwide from 6 pm (KST) on December 11.
Read More About: SEVENTEEN Won Three Awards At The '2021 Asia Artist Awards'
best Kpop girl group
,
best kpop news site
,
best kpopstar
,
breaking news kpop
,
daily kpop news
,
Dohyung Kim
,
Fandom
,
jannabi
,
Jannabi Band
,
junghoon Choi
,
Korean celeb news
,
Korean singer
,
Korean singer songwriter
,
KPOP
,
Kpop album
,
kpop award ceremony
,
Kpop awards
,
Kpop band Jannabi
,
Kpop beauty routine
,
Kpop boy group
,
kpop celebrity news
,
Kpop chart and news
,
Kpop colllaboration
,
KPOP comeback
,
Kpop current news
,
kpop daily news
,
Kpop fashion
,
Kpop girls group
,
Kpop idols
,
Kpop issues
,
Kpop latest news
,
KPOP MAMA awards
,
kpop music awards
,
Kpop music chart
,
Kpop news
,
Kpop news articles
,
Kpop news sites
,
kpop news update
,
Kpop recent news
,
Kpop skin care routine
,
Kpop skincare routine
,
KPop trending news
,
KPOPNEWS
,
Legend
,
MAMA
,
MAMA awards
,
MAMA kpop
,
Mnet
,
Mnet Asian Music Awards
,
Mnet program
,
MNET SHOW
,
Mnet TMI News
,
South Korean singer songwriter
,
the best kpop girl group
,
the best kpop girl group of 2021
,
the best kpop group of 2021
,
The Land Of Fantasy
,
the top kpop group
,
TMI NEWS
,
top kpop boy group
,
top kpop girl group
,
Younghyun Yoo