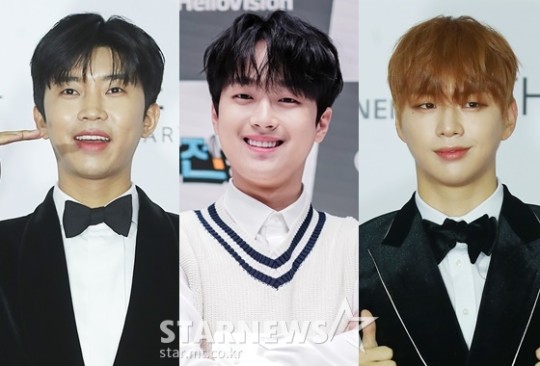 K-pop group NCT 127, along with K-pop singers Youngwoong Lim, Chanwon Lee, Daniel Kang, and more, will heat up the stage at the Gaon Chart Music Awards.
On January 11, the Gaon Chart Music Awards unveiled its artist lineup. It will take place on January 27 at Jamsil Indoor Gymnasium in Seoul.
The revealed lineup includes NCT 127, NCT DREAM, STAYC, Daniel Kang, THE BOYZ, Red Velvet, Brave Girls, SHINee, Standing Egg, OH MY GIRL, Mujin Lee, Chanwon Lee, Youngwoong Lim, TAEYEON, and Homies will participate and show various performances of various genres.
Marking its 11th anniversary this year, Gaon Chart Music Awards is a popular awards ceremony. It is based on 'Gaon Chart' data that combines and aggregates data from online music platforms and physical album distributors. Super Junior's Eunhyuk and STAYC's Sieun will host the 11th Gaon Chart Music Awards.
Meanwhile, the 11th Gaon Chart Music Awards will air live on the YouTube channels of 'Gaonchart,' '1theK,' 'Kakao TV,' and 'Melon.'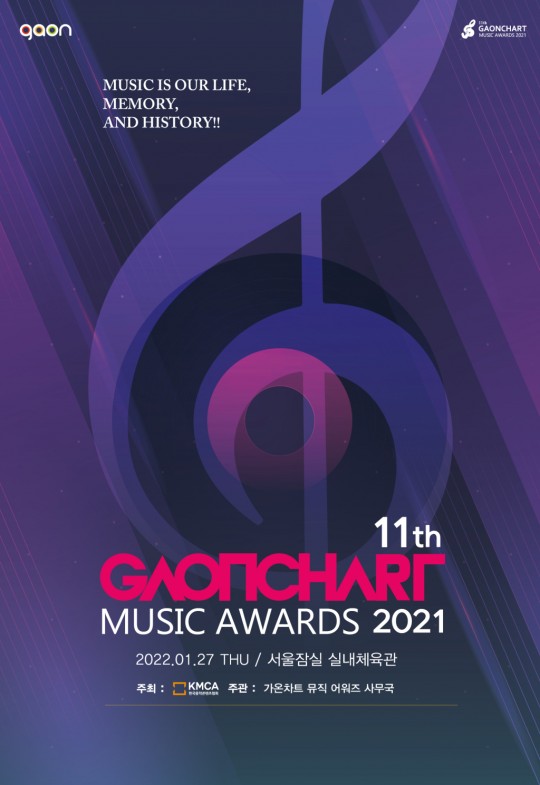 Read More About: MAMAMOO Moonbyul Drops 'DDU DDU DDU' Mood Sampler
After We Ride
,
ASAP
,
Back Door
,
Bangchan
,
best Kpop girl group
,
best kpop news site
,
best kpopstar
,
Boy group SHINEE
,
Brave girls
,
Brave Girls members
,
breaking news kpop
,
Changbin
,
Chi Mat Ba Ram
,
daily kpop news
,
Fandom
,
Felix
,
Go Live
,
God's Menu
,
group NCT 127
,
Han
,
Hello Future
,
Hot Sauce
,
Hyunjin
,
I.N
,
In Life
,
IRENE
,
Joy
,
JUYEON
,
Key
,
Korean celeb news
,
Korean singer
,
Korean singer songwriter
,
KPOP
,
Kpop album
,
Kpop beauty routine
,
Kpop boy group
,
Kpop Brave Girls
,
kpop celebrity news
,
Kpop chart and news
,
Kpop colllaboration
,
KPOP comeback
,
Kpop current news
,
kpop daily news
,
Kpop fashion
,
Kpop girls group
,
kpop group NCT 127
,
Kpop group NCT Dream
,
Kpop group Red Velvet
,
Kpop group STAYC
,
kpop group Super Junior
,
kpop group THE BOYZ
,
Kpop idols
,
Kpop issues
,
Kpop latest news
,
Kpop music chart
,
kpop NCT Dream. NCT Dream members
,
Kpop news
,
Kpop news articles
,
Kpop news sites
,
kpop news update
,
Kpop recent news
,
kpop red velvet
,
KPOP shinee
,
Kpop skin care routine
,
Kpop skincare routine
,
kpop stayc
,
kpop stray kids
,
kpop super junior
,
KPOP THE BOYZ
,
KPop trending news
,
KPOPNEWS
,
Lee Know
,
Minho
,
nct 127
,
NCT 127 members
,
nct dream
,
NCT members
,
NCT sub-unit
,
NEW
,
Onew
,
POSE
,
Queendom
,
Queens Mystic General Store
,
red velvet
,
Red Velvet members
,
red velvet news
,
Rollin
,
Seungmin
,
SHINee
,
SHINEE members
,
shinee news
,
South Korean singer songwriter
,
Star To A Young Culture
,
StayC
,
STAYC debut
,
STAYC members
,
STAYC news
,
STAYDOM
,
Sticker
,
Stray Kids
,
Stray Kids member
,
summer queen
,
sungmin
,
Super Junior
,
super junior members
,
super junior news
,
Superstar
,
taemin
,
the best kpop girl group
,
the best kpop girl group of 2021
,
the best kpop group of 2021
,
the boyz
,
THE BOYZ members
,
THE BOYZ NEWS
,
the top kpop group
,
THRILL RIDE
,
THRILL-ING
,
top kpop boy group
,
top kpop girl group
,
We Ride
,
Yuna