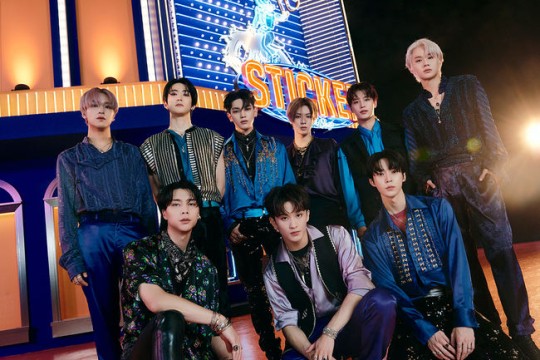 Kpop group NCT 127 has continued its global popularity by ranking on the US Billboard 200 chart for 11 consecutive weeks with its third full-length album. NCT 127's third full-length album, 'Sticker,' released on September 17, ranked 103rd on the US Billboard's main album chart, 'Billboard 200,' announced on December 7 (US time). It marks their 11th consecutive week on the chart, once again proving the keen interest of US fans.
Previously, 'Sticker' ranked third on Billboard's main charts, 'Billboard 200' and 'Artist 100,.'
Also, it topped four Billboard charts, including 'Top Album Sales,' 'Top Current Album Sales,' 'World Album,' and 'Independent Album.'
In addition, NCT 127 recorded a total of 3.58 million album sales with its third full-length album. They won the grand prize 'Album of the Year' award at the 2021 Asia Artist Awards. Also, their album 'Sticker' ranked first on the UK Official Album Chart, German and Australian official music charts, Japan's Oricon Weekly album charts, and China's QQ digital album sales chart.
Meanwhile, Kpop group NCT 127 will host its second solo concert, 'NCT 127 2ND TOUR 'NEO CITY: SEOUL-THE link' at Gocheok Sky Dome in Seoul from December 17 to 19 and open its second world tour.
Read More About: SM Entertainment 'Remastering Project' Releases Youngjin Yoo's 'Agape' Remastered MV On Dec. 9
best Kpop girl group
,
best kpop news site
,
best kpopstar
,
breaking news kpop
,
daily kpop news
,
Fandom
,
group NCT 127
,
Korean celeb news
,
Korean singer
,
Korean singer songwriter
,
KPOP
,
Kpop album
,
Kpop beauty routine
,
Kpop boy group
,
kpop celebrity news
,
Kpop chart and news
,
Kpop colllaboration
,
KPOP comeback
,
Kpop current news
,
kpop daily news
,
Kpop fashion
,
Kpop girls group
,
kpop group NCT 127
,
Kpop idols
,
Kpop issues
,
Kpop latest news
,
Kpop music chart
,
Kpop news
,
Kpop news articles
,
Kpop news sites
,
kpop news update
,
Kpop recent news
,
Kpop skin care routine
,
Kpop skincare routine
,
KPop trending news
,
KPOPNEWS
,
nct 127
,
NCT 127 members
,
NCT members
,
NCT sub-unit
,
South Korean singer songwriter
,
Sticker
,
the best kpop girl group
,
the best kpop girl group of 2021
,
the best kpop group of 2021
,
the top kpop group
,
top kpop boy group
,
top kpop girl group