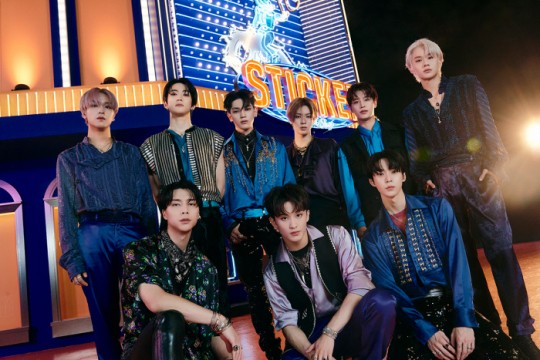 Kpop group NCT 127 climbed to the top of three Gaon Charts with their third full-length album, 'Sticker.'
In Gaon Weekly Chart (September 12-18) announced today, September 23rd, NCT 127 ranked first on the album chart with the third full-length album, 'Sticker.'
The title song 'Sticker' ranked first in download and BGM chart. So, it took first place on both albums and song charts, confirming its strong power once again.
This album previously swept the top of domestic record charts such as Hanteo Chart, Kyobo Bookstore, Yes24, Hottracks, Aladin, and Gaon Retail Album Chart. Also, it proved the hot popularity of NCT 127 by ranking first on QQ Music Digital Album Sales Chart in China and the Top 100 Line Music Album Chart in Japan.
NCT 127's third full-length album, 'Sticker' includes the title song 'Sticker' of the same name, as well as 'Lemonade,' Breakfast,' 'Focus,' 'The Rainy Night,' 'Far,' 'Bring The Noize,' 'Magic Carpet Ride,' 'Road Trip,' 'Dreamer,' and 'Promise You.'
Meanwhile, Kpop group NCT 127 will appear on KBS2TV 'Music Bank' on September 24th, MBC 'Show! Music Core' on September 25th and SBS 'Inkigayo' on September 26th.
Read More About: HUE Released His 2nd Single Album 'Fuckin Love' Today!
best Kpop girl group
,
best kpop news site
,
best kpopstar
,
breaking news kpop
,
daily kpop news
,
Fandom
,
group NCT 127
,
Korean celeb news
,
Korean singer
,
Korean singer songwriter
,
KPOP
,
Kpop album
,
Kpop beauty routine
,
Kpop boy group
,
kpop celebrity news
,
Kpop chart and news
,
Kpop colllaboration
,
KPOP comeback
,
Kpop current news
,
kpop daily news
,
Kpop fashion
,
Kpop girls group
,
kpop group NCT 127
,
Kpop idols
,
Kpop issues
,
Kpop latest news
,
Kpop music chart
,
kpop nct 127
,
Kpop news
,
Kpop news articles
,
Kpop news sites
,
kpop news update
,
Kpop recent news
,
Kpop skin care routine
,
Kpop skincare routine
,
KPop trending news
,
KPOPNEWS
,
NCT
,
nct 127
,
NCT 127 3rd full-length album
,
nct 127 kpop
,
NCT 127 members
,
nct 127 NEWS
,
NCT 127 presents Sticker
,
nct 127 Save
,
nct dream
,
nct kpop
,
NCT members
,
nct news
,
NCT sub-unit
,
NCT127
,
South Korean singer songwriter
,
Sticker
,
the best kpop girl group
,
the best kpop girl group of 2021
,
the best kpop group of 2021
,
the top kpop group
,
top kpop boy group
,
top kpop girl group