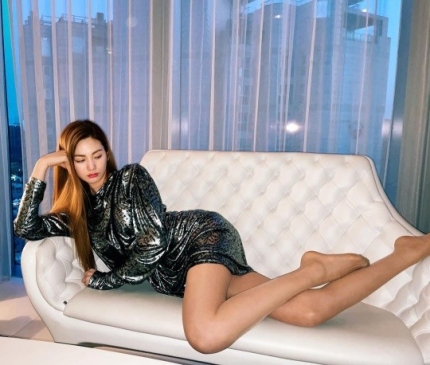 Actress Nana from the group Afterschool showed off her perfect body. On March 11th, Nana posted a photo on her Instagram account. In the photo, she is lying on the sofa as she posed beautifully.
Nana is wearing a mini dress, showing off her legs. She caught the eye of the viewers with her narrow waistline and long legs. This only proves that her indifferent and chic expression is really attractive. With her sexy body, this makes it impossible to take your eyes off her.
Meanwhile, Nana debuted in the group Afterschool back in 2009, along with their single album 'Because of You.' Later on, she turned to an actress and will appear on the upcoming MBC's new tree mini-series 'Oh! Master.'
Nowadays, many K-pop Idols are into Instagram sharing their cute, lovely photos.