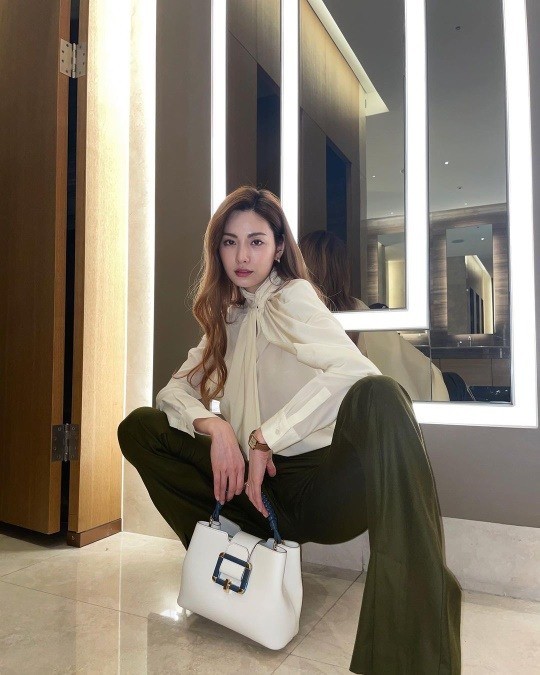 Nana, a former member of the girl group After School, boasted her perfectly-shaped nose.
On the 20th, singer and actress Nana posted two photos on her Instagram.
In the published photo, she wore an ivory-colored blouse and showed off her luxury fashion. She impressed the viewers. She showed off her three-dimensional features with a flawless and beautiful figure.
Meanwhile, she appears on MBC's new drama 'Oh! Master,' with Lee Min-Ki. 'Oh! Master' is a heart-close romance between a man who 'does not love' and a woman who 'can't love.'
Read More About: Nana Of AfterSchool Showed Off Her Long Sexy Legs
2021 kpop
,
2021 kpop girl idols
,
2021 kpop news
,
2021 kpop news updates
,
2021 kpop updates
,
2021 updates on kpop
,
After School
,
Instagram Nana
,
KPOP
,
Kpop 2021
,
Kpop artist
,
Kpop artists
,
Kpop news
,
Kpop trend
,
Kpop trending
,
KPop trending news
,
Kpop trending now
,
kpop trending update
,
KPOP2021
,
KPOPIDA
,
KPOPNEWS
,
Kpopstars
,
Nana
,
nana_after school
,
Trending
,
trending 2021
,
trending kpop
,
Trending Kpop news
,
trending kpop update
,
trending news