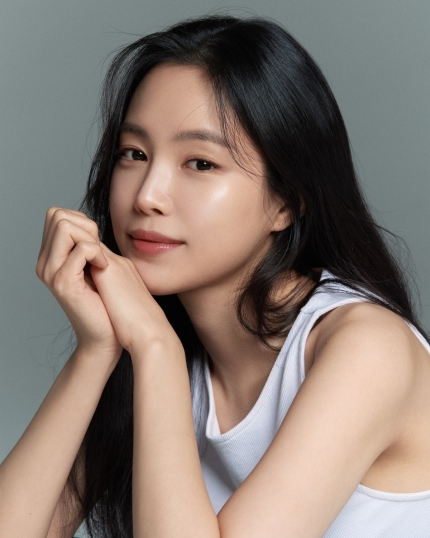 Actress Naeun Son, and an APINK member, has confirmed her appearance in the new drama 'Ghost Doctor.'
She will embark on a full-fledged acting career.
'Ghost Doctor' is a fantasy medical drama. It depicts the story of two doctors with different backgrounds, skills, and personalities. But, they end up combining bodies and spirits. It depicts the heart-warming story of ghost doctors who cannot leave the hospital and patients even after death.
APINK Naeun Son takes on the role of Soojung Oh, an emergency room intern. Soojung Oh is a girl who believes in supernatural phenomena, miracles, and fantasy, in spite of studying medicine.
Soojung, due to a hidden secret, aspires to become a thoracic surgeon even if it means going against her family's wishes. She will be entangled with the characters in the drama through a special relationship, adding to the fun of the drama.
After appearing in JTBC's new drama 'Disqualified As A Human,' which will air this year, Naeun Son also announces joining the cast of 'Ghost Doctor.' As such, it only signals her career as an actress.
APINK member Naeun Son, who shows her own style through steady work activities, transforms into a doctor character through 'Ghost Doctor.' So, expectations are rising to see what new image she will show in this project.
In the meantime, 'Ghost Doctor' is in the process of starting up their production.
Read More About: After School Lizzy Goes To Trial For 'Drunk Driving'
2021 kpop
,
2021 kpop girl idols
,
2021 kpop news
,
2021 kpop news updates
,
2021 kpop updates
,
2021 news kpop
,
2021 updates on kpop
,
APINK
,
apink kpop
,
apink kpop update
,
apink naeun
,
apink news
,
Apink_Naeun
,
KPOP
,
Kpop 2021
,
Kpop artist
,
Kpop artists
,
Kpop idols
,
kpop naeun son
,
Kpop news
,
kpop Son Naeun
,
Kpop trend
,
Kpop trending
,
KPop trending news
,
Kpop trending now
,
kpop trending update
,
KPOP2021
,
Kpopall
,
KPOPIDA
,
KPOPNEWS
,
Kpopnews 2021
,
Kpopnews2021
,
naeun apink
,
naeun son
,
son naeun
,
Trending
,
trending 2021
,
trending kpop
,
Trending Kpop news
,
trending kpop update
,
trending news
,
trending update kpop