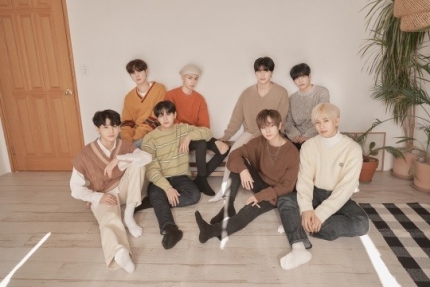 The group N.CUS (No. Competitors Under the Sky) is back this summer.
N.CUS will make a comeback on August 14th. Before this, N.CUS releases the comeback scheduler for the new single album 'Unripe Love' through their official social media channel on July 23rd at 12:00 noon.
According to the published scheduler, from July 25th, N.CUS will release solo concept photos, unit concept photos, and group concept photos sequentially. Next, they will heat up their comeback fever with various contents such as tracklist, album preview, and highlight medley.
N.CUS will release this new album after about 7 months since the fan song 'Shining Star,' released in January this year. So, it is attracting a lot of attention from global fans.
N.CUS members are meeting their fans through steady activities. The main vocalist Seokjin Seo appeared on MBN's 'Voice Trot' and made his face known to the public. Then, member Hojin proved his solid ability through 'Burn Up: Billboard Challenge.'
Recently, N.CUS has been actively communicating with fans by showing different charms through various contents such as vlogs and vlives.
Particularly, through their official YouTube channel, N.CUS attracts attention by releasing several cover videos, including BTS 'ON,' The Boyz's 'REVEAL,' and Taemin's 'Criminal.'
N.CUS made its debut in the music industry with 'Matchless Love' in August 2019. With the title song 'SUPER LUV,' N.CUS performed choreography with no errors and established itself as a 'solid performers.'
N.CUS (meaning 'No. Competitors Under the Sky') will make a comeback with a new single album, 'Unripe Love' on August 14th.
Read More About: Somi Jeon Releases Teaser For New Song 'Dumb Dumb'
2021 kpop
,
2021 kpop news
,
2021 kpop news updates
,
2021 kpop updates
,
2021 news kpop
,
2021 updates on kpop
,
KPOP
,
Kpop 2021
,
Kpop artist
,
Kpop artists
,
Kpop idols
,
KPOP N.CUS
,
Kpop news
,
Kpop trend
,
Kpop trending
,
KPop trending news
,
Kpop trending now
,
KPOP2021
,
Kpopall
,
KPOPIDA
,
KPOPNEWS
,
n.cus
,
N.CUS Comeback
,
N.CUS kpop news
,
N.CUS members
,
N.CUS_Unrip Love
,
trending kpop
,
Trending Kpop news
,
trending kpop update
,
trending update kpop