Producer and singer Muzie, collaborates with Spacecowboy.
Their first single will be out on various music sites at 6 pm on the 14th.
This album is the first single collaboration of Muzie and Spacecowboy.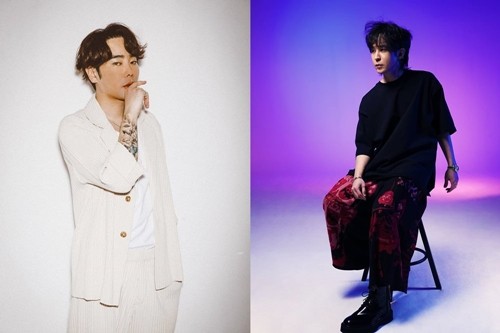 In fact, the two participated as producers of the solo album of Areum Kim's 'Aqua' and Yukika's new song 'Aewol (Love Month).'
Particularly, Spacecowboy is a famous producer who participated in producing the albums of numerous artists. He took part in the albums of Lovelyz, Girlfriend, Junghwa Uhm, Suzy Bae, and Super Junior. Both the music producers are planning to present a new genre of music to fans.
As of now, Muzie and Spacecowboy are currently in the preparation of their album.
Read More About:
The Boyz New and Juyeon, The New DJs Of EBS 'Listen'
Super Junior YESUNG Releases 4th Mini-Album
2021 kpop
,
2021 kpop news
,
2021 kpop news updates
,
2021 kpop updates
,
2021 updates on kpop
,
KPOP
,
Kpop 2021
,
Kpop artist
,
Kpop artists
,
Kpop idols
,
Kpop news
,
Kpop trend
,
Kpop trending
,
KPop trending news
,
Kpop trending now
,
kpop trending update
,
KPOP2021
,
KPOPIDA
,
KPOPNEWS
,
Kpopstars
,
muzie
,
muzie and spacecowboy
,
spacecowboy
,
Trending
,
trending 2021
,
trending kpop
,
Trending Kpop news
,
trending kpop update
,
trending news
,
trending update kpop