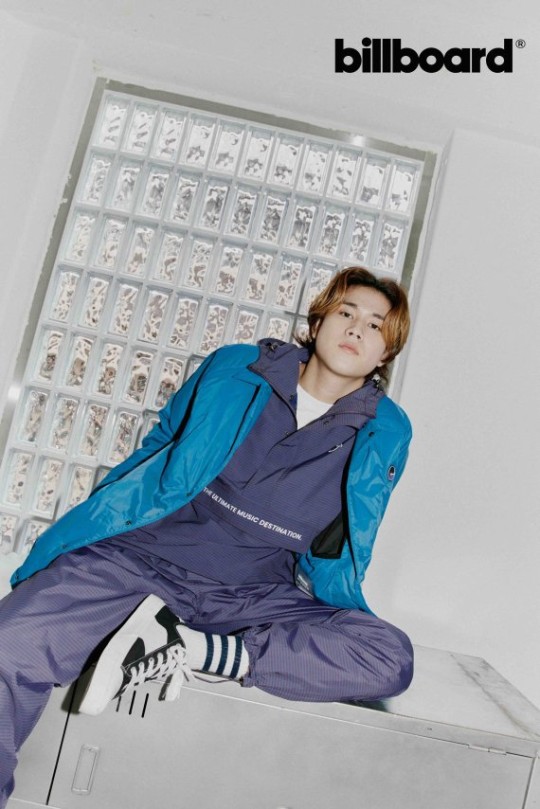 Kpop singer Mujin Lee will be the first advertising model for casual apparel and merchandise brand 'Billboard Style.'
'Billboard Style' is a brand officially launched after signing an exclusive fashion business license agreement with the music brand 'Billboard.'
Kpop singer Mujin Lee won third place in JTBC 'Sing Again' and made his first song, 'Traffic Light,' to rank on music charts after months since its release. His new song 'Fall In Fall' also landed at the top of the music charts.
The brand said that the image of Mujin Lee with musicality and personality will harmonize with the identity of 'Billboard Style.'
It will create a new Kpop culture in the fashion market and will carry out various brand campaigns in the future.
Billboard Style will enter major online platforms starting with the opening of its own mall. From the first half of next year, it will expand offline such as department stores, shopping malls, curbside stores, and editorial shops.
Read More About: Youngwoong Lim Sings His First Drama OST!
2021 kpop news
,
2021 kpop news updates
,
2021 kpop updates
,
2021 news kpop
,
best kpop news site
,
billboard style
,
billboard style billboard
,
daily kpop news
,
Korean celeb news
,
KPOP
,
Kpop 2021
,
Kpop artist
,
Kpop artists
,
kpop celebrity news
,
kpop daily news
,
Kpop idols
,
Kpop latest news
,
Kpop news
,
Kpop recent news
,
Kpop trend
,
Kpop trending
,
KPop trending news
,
Kpop trending now
,
kpop trending update
,
KPOP2021
,
Kpopall
,
KPOPIDA
,
KPOPNEWS
,
Kpopnews 2021
,
Kpopnews2021
,
latest kpop news
,
Mujin Lee
,
mujin lee traffic light
,
recent kpop news
,
singer Mujin Lee
,
Trending
,
trending 2021
,
trending kpop
,
Trending Kpop news
,
trending kpop update
,
trending news
,
trending update kpop