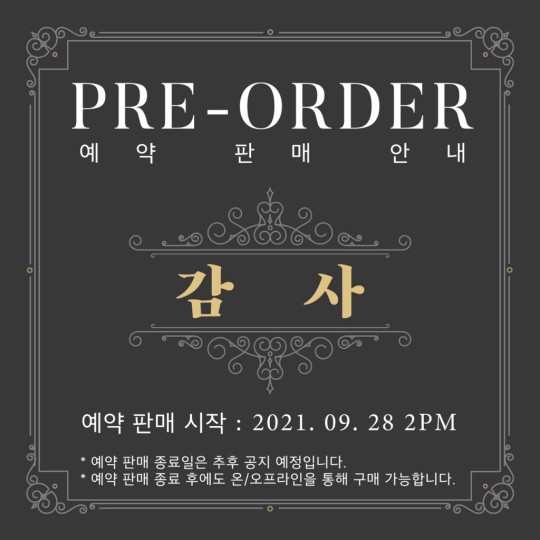 Fans can now meet Mr. Trot TOP6's first album. On September 21st, the New Era Project said, "The entire song of Mr. Trot TOP6's commemorative album 'Thanks For You' will be out through various online music sites at 6 pm today."
'Thanks For You' is an album that combines the hearts of 'thank you' expressed by six trot men who were excited and shiny in their own ways with hot interest and love.
This album includes the six solo songs of TOP6 members. It starts with Young Tak's 'Comforter,' Youngwoong Lim's 'My Starry Love,' 'Heejae Kim's 'Follow Me (Prod. by Young Tak),' Dongwon Jeong's 'My Favorite,' Minho Jang's 'That's Life,' and Chanwon Lee's 'Convenience Store.'
TOP6's sincerity, memories of each other, cheering for a new beginning, and a special and precious heart devoted to everyone who supported them are packed in this album.
Earlier, Mr. Trot TOP6 terminated their contract with TV CHOSUN, which lasted a year and six months. Each of them announced a new start. 'Thanks For You' will surely be an album that can heal fans' disappointment while celebrating the success of TOP6.
Pre-orders for the offline album of 'Thanks For You,' full of gratitude from Mr. Trot TOP6, will begin on September 28th.
Read More About: Youngwoong Lim Wins First Place On 'Star That Can Wink Well' Poll
2021 kpop news
,
2021 kpop news updates
,
2021 kpop updates
,
2021 news kpop
,
best 5 autumn singers
,
best kpop news site
,
best Kpop site
,
best kpopstar
,
daily kpop news
,
Korean celeb news
,
KPOP
,
Kpop 2021
,
Kpop artist
,
Kpop artists
,
kpop celebrity news
,
kpop daily news
,
Kpop idols
,
Kpop latest news
,
Kpop news
,
Kpop recent news
,
Kpop trend
,
Kpop trending
,
KPop trending news
,
Kpop trending now
,
kpop trending update
,
Kpop trot singers
,
KPOP2021
,
Kpopall
,
KPOPIDA
,
KPOPNEWS
,
Kpopnews 2021
,
Kpopnews2021
,
latest kpop news
,
mr trot
,
mr. trot
,
Mr. Trot Concert
,
Mr. Trot Young Tak
,
mt trot
,
Prince of Trot
,
recent kpop news
,
the trot show
,
Trending
,
trending 2021
,
trending kpop
,
Trending Kpop news
,
trending kpop update
,
trending news
,
trending update kpop
,
trot singer
,
Trot singer Heejae Kim
,
trot singer Young Tak