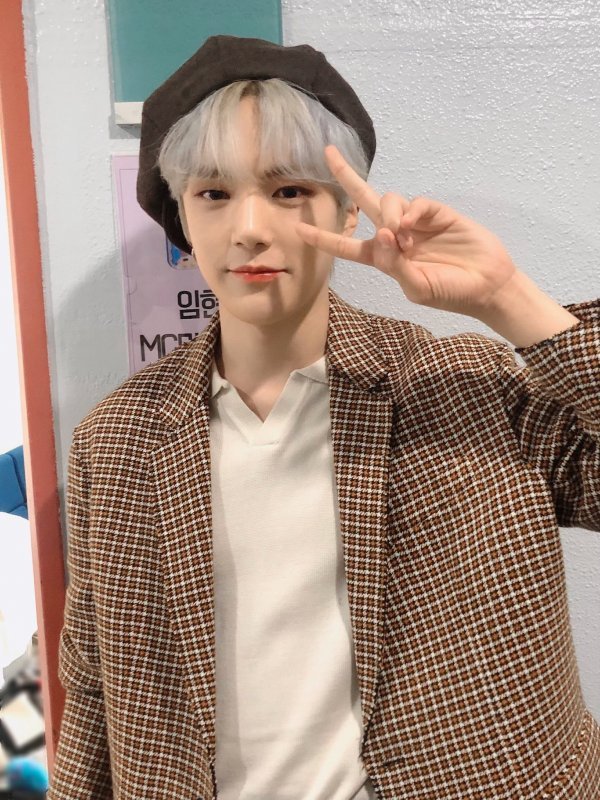 Monsta X Minhyuk expressed his regret and gratitude as they left the affectionate SBS show 'Inkigayo.'
Monsta X's Minhyuk delivered his final greetings to viewers as a presenter on the SBS show 'Inkigayo', which airs on the 28th of February.
Back in October 20th, 2019, Minhyuk first met with viewers as a presenter together with Naeun and NCT Jaehyun. Through various entertainment programs and special activities, he received favorable reviews for his excellent artistic sense, cheerful energy, and stable progress.
Also, as a member of Monsta X, Minhyuk traveled the world and went on various stages such as popular local TV shows, famous festivals, and awards ceremonies.
Minhyuk said through his agency, "When I became a regular presenter on this program it inspired me to become a K-pop singer, I was very nervous and it was challenging, but it has been already a year and four months on this program and I am now about to be on my final show." "It meant a lot to me to be a regular presenter for the first time and I'd like to express my growing affection to all the nice staff in the production team and my juniors. –
He continued, "I learned a lot because I was with good people, and I think I will be able to do many things in the future, thanks to the encouragement. In the meantime, I am grateful to the viewers who have loved and supported me all this time. Lastly, I will come back even better."
SBS 'Inkigayo', where Monsta X's Minhyuk conveys his last greeting as a presenter, will be broadcast today. Minhyuk is now part of Naver. He is active as a host of 'Vogue Want Show' and is planning to be active in various fields with Monsta X.
Read More About:
Blackpink Rose Won The First Place in SBS 'Inkigayo'