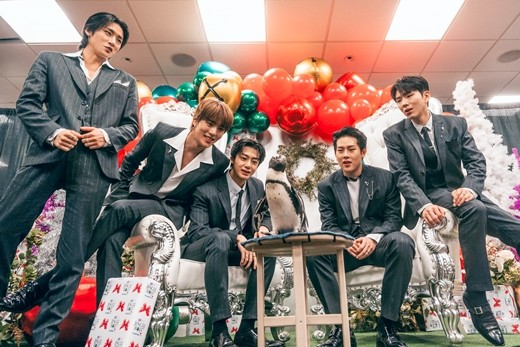 The Kpop group MONSTA X opened the 'Jingle Ball' tour in Philadelphia, USA.
MONSTA X attended the 'Jingle Ball' tour held at the Wells Fargo Center in Philadelphia on December 13 (US Time) and met local fans with a splendid performance.
On this day, MONSTA X joined the Philadelphia 'Jingle Ball' tour with world-class artists Kane Brown and Bazzi. MONSTA X, who started the show with 'WHO DO U LOVE?,' which became a hot topic in collaboration with French Montana, a famous hip-hop musician in the US, recently released their second US album, 'The Dreaming.'
At the 'Jingle Ball' tour, they performed the sidetrack, 'Whispers in the Dark' for the first time.
MONSTA X said, "This is MONSTA X from Korea. We miss you so much. We released an album called 'The Dreaming' a while ago, and today, at this stage, we will play the title song, 'You Problem.'"
So, the exciting atmosphere continued.
Lastly, they not only showed off their charms as vocalists with 'One Day,' loved by music fans all over the world, but also showed a different 'MONSTA X sensibility' from previous performances. They successfully completed their first performance for the 'Jingle Ball' tour.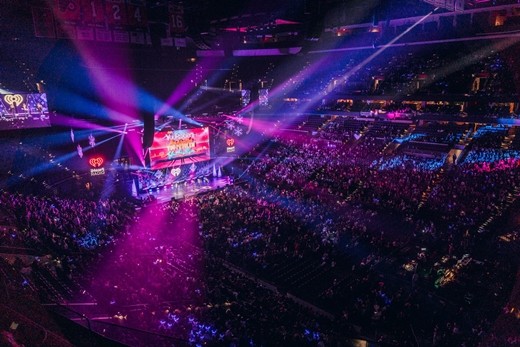 I.M said through their agency Starship Entertainment, "It was our first performance in almost two years together with the fans. The emotion is so new as I expected. I can't forget the heat even after the performance ended. In the remaining 'Jingle Ball' performances, we will do our best to show good performance at the concert. So, please look forward to it."
The 'Jingle Ball' tour is the largest US year-end show held by the famous US broadcasting station iHeartRadio. Kpop group MONSTA X, who participated in the 'Jingle Ball' tour for the first time among Kpop groups in 2018, has completed the unprecedented step of participating three times in 2019 and this year, solidifying their global position.
They will continue their 'Jingle Ball' tour at Capital One Arena, Washington DC, USA.
Read More About: 88Rising × Dingo Freestyle 'HITC Festival' Video Released!
best Kpop girl group
,
best kpop news site
,
best kpopstar
,
breaking news kpop
,
daily kpop news
,
Fandom
,
Jooheon
,
Kiss Or Death
,
Korean celeb news
,
Korean singer
,
Korean singer songwriter
,
KPOP
,
Kpop album
,
Kpop beauty routine
,
Kpop boy group
,
kpop celebrity news
,
Kpop chart and news
,
Kpop colllaboration
,
KPOP comeback
,
Kpop current news
,
kpop daily news
,
Kpop fashion
,
Kpop girls group
,
Kpop idols
,
Kpop issues
,
Kpop latest news
,
kpop monsta x
,
Kpop music chart
,
Kpop news
,
Kpop news articles
,
Kpop news sites
,
kpop news update
,
Kpop recent news
,
Kpop skin care routine
,
Kpop skincare routine
,
KPop trending news
,
KPOPNEWS
,
MONSTA X
,
MONSTA X member
,
MONSTA X members
,
monsta x news
,
MONSTA X updates
,
South Korean singer songwriter
,
Summer Taste
,
the best kpop girl group
,
the best kpop girl group of 2021
,
the best kpop group of 2021
,
the top kpop group
,
top kpop boy group
,
top kpop girl group