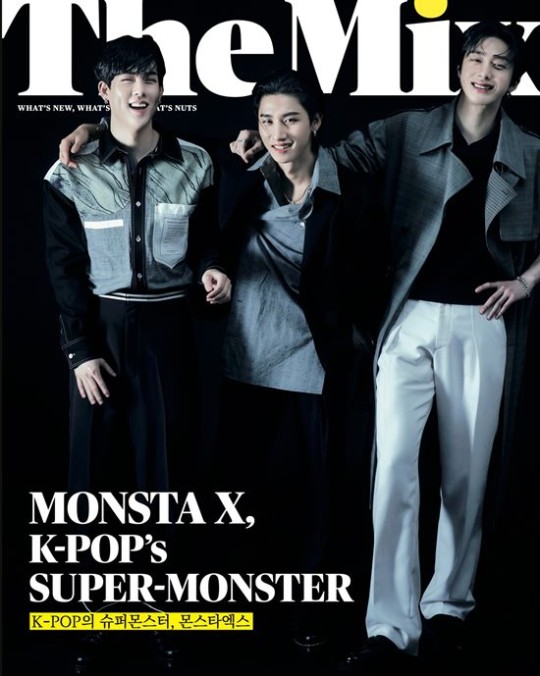 The group MONSTA X is endlessly expanding beyond the global K-pop trend.
On June 16th, Rolling Stone Korea, a music magazine, released colorful pictorial cuts with MONSTA X Hyungwon, Jooheon, and I.M.
The three members are wearing colorful costumes in the published photo. They boasted the standard of handsome men with facial expressions and gestures that stand out for their individual charms. Their photos are attracting attention.
In Rolling Stone Korea's 2nd release, MONSTA X, splendidly decorated 'The Mix' in the magazine. Also, Rolling Stone named them the 'K-Pop Super Monster.' Rolling Stone Korea said, "Based on their excellent skills and charm that match the nickname of 'Trust-Listening Master' (a performance that believes, hears and sees), they instantly captured fans worldwide. The stage performed by six people makes it impossible to take your eyes off it for even a moment. Only a brighter future awaits," introducing the group.
Hyungwon, Jooheon, and I.M. also talked about the mini-album 'One Of A Kind' with Rolling Stone Korea. Regarding the part that he paid special attention to, Jooheon said, "It contains the confidence that this is MONSTA X." Then, I.M said, "We want to show the team color of the brand called MONSTA X with this album."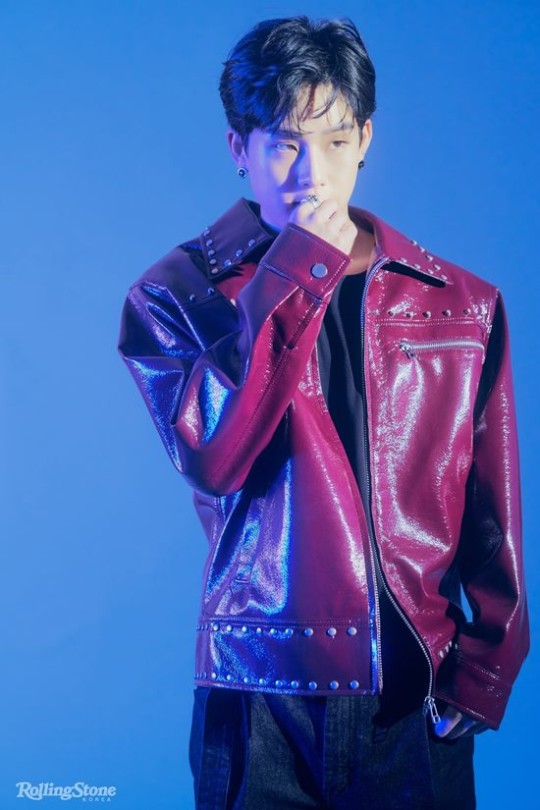 Also, Jooheon said, "I want to show that the concept of MONSTA X is limitless. I think there are still many charms that each member has. We are trying to make our songs appeal to those charms," revealing his side as the group's representative producer.
In addition, Rolling Stone Korea's second release will feature stories such as the charm that MONSTA X's 'Producer Trio' Hyungwon, Jooheon, and I.M want to show through their solo activities, their love for Monbebe (fan club), and their goals for 2021. You can also find it on Rolling Stone Korea's official YouTube channel on June 15th.
A non-face-to-face video interview with MONSTA X by Jeff Benjamin, a K-pop journalist working for Billboard and Rolling Stone, will also be released later.
MONSTA X recently completed its 'GAMBLER' activities. But, they continue to open content that can communicate with fans through their official YouTube channel.
Read More About: ONEWE Yonghoon, Received Encouragement From Mamamoo Solar
2021 kpop news
,
2021 kpop updates
,
kpop monsta x
,
Kpop news
,
Kpop trend
,
Kpop trending
,
KPop trending news
,
Kpop trending now
,
kpop trending update
,
KPOPIDA
,
KPOPNEWS
,
MONSTA X
,
monsta x kpop
,
monsta x news
,
MONSTA X news kpop
,
Monsta XX
,
Monsta-X
,
Official Monsta_X
,
Trending
,
trending 2021
,
trending kpop
,
Trending Kpop news
,
trending kpop update
,
trending news
,
trending update kpop