The Kpop group MONSTA X wished for a bountiful Chuseok (Autumn Eve) holiday.
On September 20th, the Chuseok greetings video was released through the official social media channel of MONSTA X.
MONSTA X greeted fans with a warm charm in the released video. The members said, "The long-awaited national holiday Chuseok has come. Chuseok is the most important holiday of the year (in Korea) and is said to be the biggest holiday. You must have been busy with your daily life since the beginning of the year, but we hope you have a restful holiday."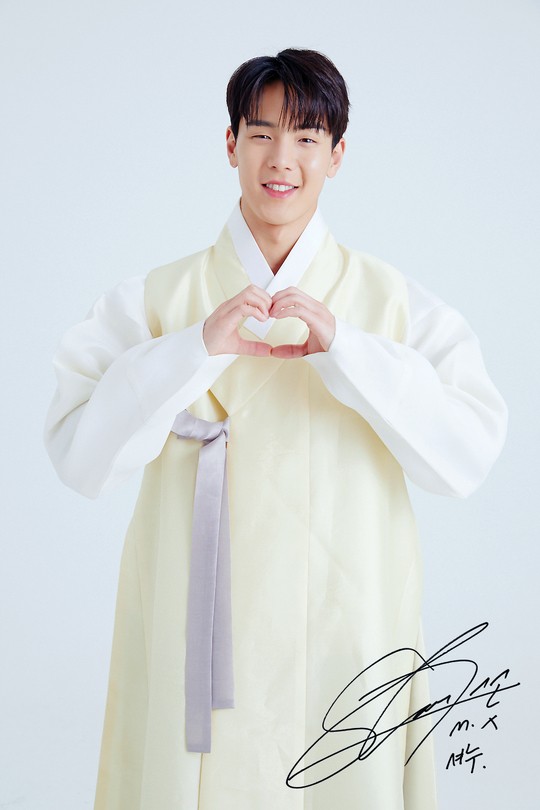 Then, MONSTA X said, "Once again, songpyeon (traditional Korean food) is the best in Chuseok. We hope that all the wishes of monbebes (fan club) come true. We hope you have a bountiful holiday."
Also, Shownu delivered his Chuseok greetings as a surprise while wearing a hanbok. He filmed the video before enlisting in the military. Shownu asked the fans for their regards and said, "Chuseok is approaching. I hope you have a happy Chuseok by eating a lot of delicious food and making a wish while watching the full moon. Your health is important, so always take care of your health." He also gave Monbebe a special gift.
Wishing everyone a Happy Chuseok, MONSTA X is meeting Kpop fans worldwide through activities both in Korea and abroad. After the recent release of the US single 'One Day,' they appeared in the famous US music program 'MTV Fresh Out Live' and the famous US FOX5 talk show 'Good Day New York.'
As such, Kpop group MONSTA X is showing off their strong global potential.
Personal activities are also prominent. Minhyuk plays as the host of Naver NOW's 'Vogue Ship Show,' Hyungwon and Jooheon as DJs on MBC Radio's 'Idol Radio Season 2,' and Kihyun and I.M play as hosts of Naver NOW's 'Late Night Idol.'
Read More About: Kpop Singer Minho Jang, Trot Gentleman's Visual Captivating Women's Hearts
2021 kpop news
,
2021 kpop news updates
,
2021 news kpop
,
best kpop news site
,
daily kpop news
,
Kihyun_Monsta_X
,
KISS OR DEATH mONSTA X
,
Korean celeb news
,
KPOP
,
Kpop artist
,
Kpop artists
,
kpop celebrity news
,
kpop daily news
,
Kpop latest news
,
kpop monsta x
,
Kpop news
,
Kpop recent news
,
Kpop trending
,
KPop trending news
,
KPOP2021
,
KPOPIDA
,
KPOPNEWS
,
Kpopnews 2021
,
Kpopnews2021
,
latest kpop news
,
Minhyuk_Monsta X
,
MONSTA X
,
MONSTA X I.M
,
monsta x kpop
,
monsta x news
,
MONSTA X news kpop
,
monsta x wonho
,
monsta x_shownu
,
Monsta XX
,
monsta_X-Kihyun
,
Monsta-X
,
MonstaX_Minhyuk
,
Official Monsta_X
,
recent kpop news
,
Trending
,
trending 2021
,
trending kpop
,
Trending Kpop news
,
trending kpop update
,
trending news
,
trending update kpop