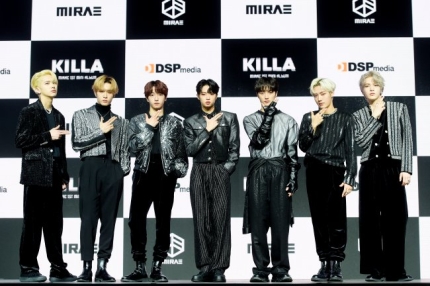 "We want to get the modifier for the monster rookie."
The debut showcase of the new boy group, Future Boys of DSP Media (Junhyuk Lee, Lien, Douhyun Yoo, Khael, Dongpyo Son, Siyoung Park, Yubin Jang), was broadcast live on the afternoon of March 17th. Mirae started their performance with 'We Are Future'.
On that day, the leader Junhyuk said, "I feel strange and excited because I am doing the first performance that I have dreamed of after practicing for a long time. We came out to show our charms, so please love us a lot."
Also, Siyoung expressed his ambition to present and open a new K-pop future and move forward with the public about their team name. Junhyuk said, "When I first heard it, it was very unfamiliar. Many of the teams coming out these days speak English or other languages, but it was awkward when I heard Mirae in Korean. "If you introduce Mirae's team to the world, you will also know Korean, so it seems to be good and meaningful in that part."
Dongpyo said, "In fact, an animation called 'The Future Boy Conan' came to my mind. I was very embarrassed, but now I have a lot of affection. And it's also the first time in our company that comes out under the Korean name, so it's amazing and good."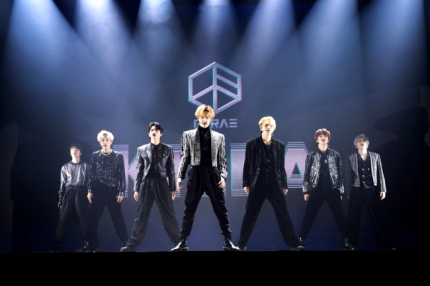 Mirae has just arrived on the debut stage. They said that they would like to communicate directly with the fans as soon as possible. Dongpyo Son said, "First of all, the first thing I want to do is meet the fans in person. It's a pity that we can't hold concerts or fan meetings because of the bad situation these days. I want to do a concert or fan meeting as soon as possible."
Mirae's debut album 'KILLA-MIRAE 1st Mini Album' contains six tracks with different charms. It includes the title song 'KILLA'. In addition to the direct participation of Mirae members Khael and Lien, the mixed group KARD member BM also his their strength.
The debut song 'KILLA' is a song with an electro-house genre. It features bass synth with sync modulation. Also, it contains a positive message saying, 'We want to convey our energy to everyone who listens to this song'. It is a song where you can feel the ambition and passion of a future boy running toward a new beginning.
The performance on that day unveiled the stage of 'Killa,' the title song and debut song of the debut album, for the first time. Their charisma adds up to their performance on stage, which caught the eye of the viewers. Mirae boasts a rookie-like freshness on a stage full of energy.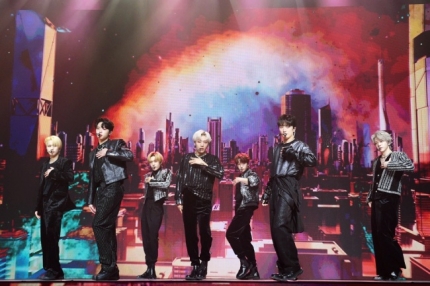 Following is the question and answer portion. The future boys pointed out their own strengths. Douhyun said, "I think that our strength is the charm of 7 people and 7 colors. I think our teamwork is also an advantage. We have various charms, as you can see in the music video. Each one of us has a distinct charm. It seems that our charm is like a taste of bibimbap with a variety of flavors and ingredients."
Yubin also said, "Teamwork and skills, 7 people and 7 colors are diverse. And the visuals are really excellent. Hopefully, Mirae will be a lot pretty. We have a huge heart to support and love our fans in both the present and the future."
In addition, 'What modifier do you want to be?' Junhyuk said, "I want to have a modifier called a monster rookie. If I made my debut after training, I would definitely want to be a monster rookie."
Then Siyoung added, "I want to be called a healing rookie because I want to heal fans who are tired of our music."
Mirae also selected the team itself as a role model. Dongpyo said, "I think our future, MIrae of the future, is our role model. We will work hard to make that happen," he wittily replied.
Douhyun said, "If I want to pick another role model, I think it's definitely BTS. I thought that they might be a role model for idols who are active at the same time. I decided that way because I have contributed to the world's interest in K-pop."
There were also many goals I wanted to achieve as one of the Future Boys. First of all, Siyoung said, "A lot of people have helped me through practicing for a long time. I want to say thank you as you strengthen my determination while delivering the album."
Also, Yubin said, "First, I want to enter the music chart and hear more of our songs. I want to receive the Rookie Award. I will show you more effort and progress."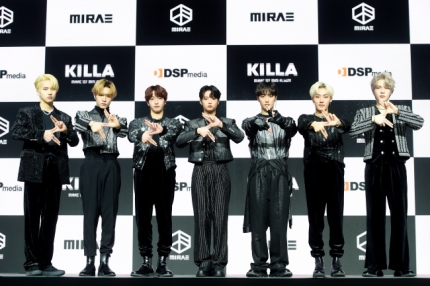 Mirae includes members from audition programs, 'Produce X101' and 'Under Nineteen.' Dongpyo Son attracts attention by making his debut as Mirae after X1. Dongpyo Son said, "First of all, I am so happy to be able to debut with good members again. Once again, I am happy that I can be active on the stage soon with my fans. I think I was able to feel and grow a lot in the process of preparing for my debut."
Mirae is a group that conveys the desire to move toward the future by always interacting with the public. In addition, you can feel the strong ambition of presenting a new future for K-pop and becoming a team that opens up together. It is noteworthy whether Mirae can achieve global growth as a new generation of boy groups who will lead the future of K-pop.
Read More About:
BTS Jimin And BTS Jin Proved Their Popularity
AESPA, 'Emerging Artist in 2021' Based On People's Magazine