Minah Kwon from AOA revealed that she had a fight with her psychiatric nurse.
On the afternoon of the 26th, Minah Kwon said on her personal SNS, "At the psychiatric center which I used to go, I talked to a nurse who was much younger than me eight months ago. She has a voice of anger towards me. I contacted her in advance due to a change of time because of my schedule. It was the most difficult time that I couldn't hear, and I just cried loudly. I asked the nurse why she is doing this to me."
She said that she had not been able to go to the hospital after the incident. "I contacted her again after eight months. Because that hospital was the most convenient for me to go to for my medication. But again, the young nurse answered the phone. I don't know why she talks to me in that way, but I received it kindly. In fact, I need to put up with the nurse 7 times. I don't want to tolerate it anymore."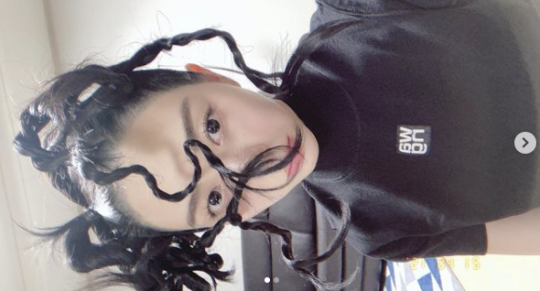 Minah Kwon said, "Whether I'm looking easy or whether I'm doing my personality test, I can't go because of the nurse. I asked her to tell me if there was anything or something I need to know. But, she said, 'No, I'll quit." Then I said, "Apologize for why you're talking to me like that. So we finally talked face to face today in the psychiatric department. I told her that "is this how the nurse treats patients with severe depression?"
She continued, "When someone in your family got depressed, a nurse like you ignores it. The target of anger is a young person who suffers from depression. We wanted to get treatment, not your anger. Eight months ago I was in a really breathtaking state."
Minah added, "He said he was going out with his own feet to see if he finally took the words I said today. I've gone through a lot of psychiatry, but you're not qualified. I agree that it is right to go out. It's time to learn more and think about patients more deeply, or don't go to the hospital and hurt the feelings of the patients for nothing. The next time I go, I feel a lot and I hope you don't stay there like I said."
Minah Kwon debuted in the girl group AOA in 2012. Shen then turned to an actress after her withdrawal from the group in May 2019. However, in August of last year, he suddenly revealed through social media that she suffered bullying for 10 years by leader Shin Ji-min during his AOA activities. She confessed that she was in psychiatric treatment for being in pain and hurting herself several times.
But until recently, she said, "It's true that I didn't get a proper apology from the perpetrator. I didn't get proper recognition. Now I can speak on my own, so I speak properly." In the midst of this, she has a conflict with the psychiatric staff, making the fans sad.
Read More About: AOA's Kwon Minah, Suffered Harassment From Their Group's Leader Jimin
2021 kpop news
,
2021 kpop news updates
,
2021 kpop updates
,
AOA
,
AOA BULLYING
,
AOA Jimin
,
Aoa Mina
,
Aoa News
,
AOA_KPOP
,
Kpop 2021
,
Kpop AOA
,
Kpop artist
,
Kpop artists
,
Kpop news
,
Kpop trend
,
Kpop trending
,
KPop trending news
,
Kpop trending now
,
KPOP2021
,
KPOPIDA
,
KPOPNEWS
,
Trending
,
trending 2021
,
trending kpop
,
Trending Kpop news
,
trending kpop update
,
trending news
,
trending update kpop
,
trending updte