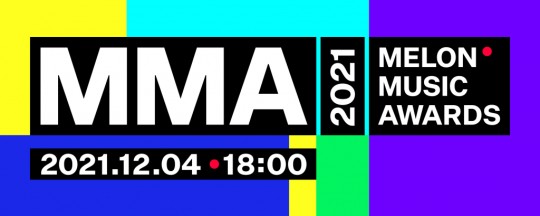 Melon Music Awards 2021 (MMA), hosted by Melon, a music platform of Kakao Entertainment (CEO Jinsoo Lee, Sungsoo Kim), will begin the TOP10 voting and voting by category to highlight artists and songs that have shone this year.
The vote will have nine categories, including TOP10, Artist of the Year, and Album of the Year, with a total of 30 teams including BTS, IU, and Youngwoong nominated on the MMA 2021 app/web page from 12 pm on November 8 to 22. Melon Music Awards 2021, which will enter the Kpop Grand Festival's journey through pre-voting to select the most beloved artists and songs this year, will also hold an attendance check event to further boost the festival's enthusiasm.
Melon Music Awards 'TOP10′ is a major award category for all songs released from November 11 last year to November 7 this year. It means ten artists (or teams) that really stand out on Melon during the year. Also, it adds public confidence by selecting data from Melon members, the nation's largest music platform, and fans' votes.
Candidates for the MMA 2021 TOP10 includes BTS 'Butter,' IU's 'Celebrity,' TAEYEON's 'Weekend,' Youngwoong Lim's 'My Starry Love,' Heize's 'Happy Coincidence,' AESPA's, 'Next Level,' AKMU's 'Nakka (Fall)(With IU),' and NCT Dream's 'Hot Sauce.'
'Voting by Category' will take place in nine divisions: Artist of the Year, Album of the Year, Best Song of the Year, Rookie of the Year, Best Solo Man, Best Solo Girl, Best Group Man, Best Group Woman, and Netizen Popularity Award.
TOP10 voting and voting by category is available three times per day for paying Melon members, while free members have the opportunity to vote once per day.
In addition, Melon will hold an attendance check event and will offer various prizes such as MacBook Air M1, turntable, wall-mounted CD player, Galaxy Buzz Pro, and more through an instant draw every day. After completing TOP10 and sector votes, you can immediately check whether you win by clicking the 'Apply and Confirm Results' button on the attendance check event page. The event duration is the same as the TOP10 and sector voting period.
Meanwhile, the global music festival Melon Music Awards 2021 will take place online at 6 pm on December 4. Also, you can find related events on the Melon app and webpage, Kakao TV's Melon Music Awards 2021 channel, and social media (Instagram/Twitter/YouTube) of Melon.
Read More About: Melon Music Awards 'TOP 10 Voting' & 'Voting By Category' Begins!
actress IU
,
agust d
,
best Kpop girl group
,
best kpop news site
,
best kpopstar
,
breaking news kpop
,
BT21
,
BTS
,
BTS Army
,
BTS BILLBOARD
,
bts butter
,
BTS fancam
,
BTS I'll Be Missing You
,
BTS J-Hope
,
bts jimin
,
bts Jungkook
,
BTS member
,
bts member Jimin
,
BTS member V
,
BTS Members
,
BTS News
,
BTS recent news
,
BTS routine
,
BTS solo songs
,
bts suga
,
BTS trending news
,
BTS UPDATES
,
BTS V
,
Dahye Jang
,
daily kpop news
,
EP Happen
,
Fandom
,
Filter
,
Happy Coincidence
,
heize
,
Hello Future
,
Hip-hop Idol JIN
,
Hot Sauce
,
IU
,
IU news
,
iu songs
,
iu tv
,
IU updates
,
iu works
,
J-hope
,
Jieun Lee
,
JIMIN
,
Jin
,
JIN news
,
JUNGKOOK
,
Korean celeb news
,
Korean singer
,
Korean singer songwriter
,
KPOP
,
Kpop album
,
Kpop beauty routine
,
Kpop boy group
,
KPOP BTS
,
kpop celebrity news
,
Kpop chart and news
,
Kpop colllaboration
,
KPOP comeback
,
Kpop current news
,
kpop daily news
,
Kpop fashion
,
Kpop girls group
,
Kpop group NCT Dream
,
Kpop Heize
,
kpop idol JIN
,
Kpop idols
,
Kpop issues
,
Kpop IU
,
Kpop latest news
,
Kpop music chart
,
kpop NCT Dream. NCT Dream members
,
Kpop news
,
Kpop news articles
,
Kpop news sites
,
kpop news update
,
Kpop recent news
,
Kpop skin care routine
,
Kpop skincare routine
,
KPop trending news
,
KPOPNEWS
,
nct dream
,
p nation
,
permission to dance
,
rapper Heize
,
RM
,
Run BTS
,
singer heize
,
singer IU
,
Singer JIN
,
South Korean singer songwriter
,
SUGA
,
TAEHYUNG KIM
,
the best kpop girl group
,
the best kpop girl group of 2021
,
the best kpop group of 2021
,
the top kpop group
,
top kpop boy group
,
top kpop girl group
,
V
,
weverse magazine