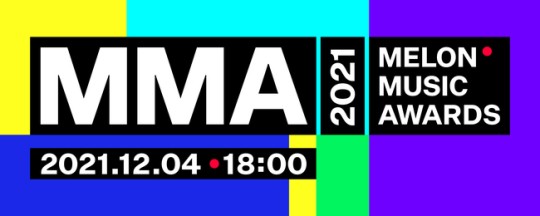 Melon Music Awards (MMA) has been with the history of Kpop. It is a festival where a global entertainment company, Kakao Entertainment, dreams of a promising future through music and stories. Kakao Entertainment (CEO Jinsoo Lee and Sungsoo Kim) announced on October 21 that "Melon Music Award 2021 (MMA 2021) will take place online from 6:00 pm on December 4."
Since its first online event in 2005, Melon Music Awards has been selecting winners every year based on the data of Melon, the largest music platform in Korea. It is by reflecting member votes and expert judgment. Since 2009, they expanded their field to offline, taking place every year until 2019.
This year, following last year, to prevent the spread of COVID-19, it will take place online through non-face-to-face methods. They will provide a place where artists and music fans worldwide can share stories and dreams for the following year.
MMA 2021 will utilize Melon's strength, which has 60 billion annual viewing data of over 5 million paid members. They will present personalized awards ceremony content and various events throughout the next month through data analysis for each member.
In addition, famous Kpop awards ceremonies have created numerous 'legendary performances.'
But, MMA 2021 is foretelling Melon's own splendid stage production. So, it will surely captivate global Kpop fans again this time.
Everyone can easily participate and enjoy the Melon Music Awards 2021 through various online channels. It includes Melon App/Web, Kakao TV Channel in KakaoTalk View Tab, Kakao TV App/Web, and 1theK YouTube Channel. The detailed schedule and details will be revealed through the Melon Music Awards 2021 teaser on November 3.
Jewook Lee, head of Kakao Entertainment's Melon Division, said, "Melon Music Awards 2021 is a global festival that anyone who loves KPOP, including artists, music fans, and officials, can participate and enjoy through various Melon-only contents. It will be a hopeful music festival that opens the post-pandemic era with talking about music throughout the year."
Read More About: TXT Yeonjun & Taehyun Released A Cover Song 'STAY'
best Kpop girl group
,
best kpop news site
,
best kpopstar
,
breaking news kpop
,
daily kpop news
,
Fandom
,
Hip-hop Idol JIN
,
Jin
,
JIN news
,
Korean celeb news
,
Korean singer
,
Korean singer songwriter
,
KPOP
,
Kpop album
,
Kpop beauty routine
,
Kpop boy group
,
kpop celebrity news
,
Kpop chart and news
,
Kpop colllaboration
,
KPOP comeback
,
Kpop current news
,
kpop daily news
,
Kpop fashion
,
Kpop festival
,
kpop festival 2021
,
Kpop girls group
,
kpop idol JIN
,
Kpop idols
,
Kpop issues
,
Kpop latest news
,
Kpop music chart
,
Kpop news
,
Kpop news articles
,
Kpop news sites
,
kpop news update
,
Kpop recent news
,
Kpop skin care routine
,
Kpop skincare routine
,
KPop trending news
,
KPOPNEWS
,
MELON MUSIC AWARDS
,
MMA 2021
,
MMA 2021 ceremony
,
Singer JIN
,
South Korean singer songwriter
,
the best kpop girl group
,
the best kpop girl group of 2021
,
the best kpop group of 2021
,
the top kpop group
,
top kpop boy group
,
top kpop girl group